All that glitters: Add gold to your wardrobe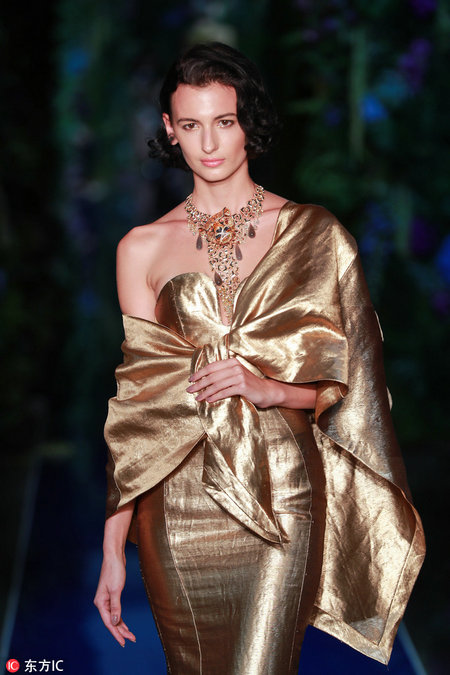 Gold has become a trendy color, triggering a boom of jumpsuits, dresses and trainers in the hue.
Chinese designer Guo Pei, well-known for her haute couture, is also a lover of the color.
"I like gold. The metal is precious, and its shade is always connected with noble characters," Guo once told China Daily website in an interview in 2016.
Guo made the metallic look the key to her haute couture shows each year.
She is the not only one who loves the color.