Fashion week speaks for young Chinese designers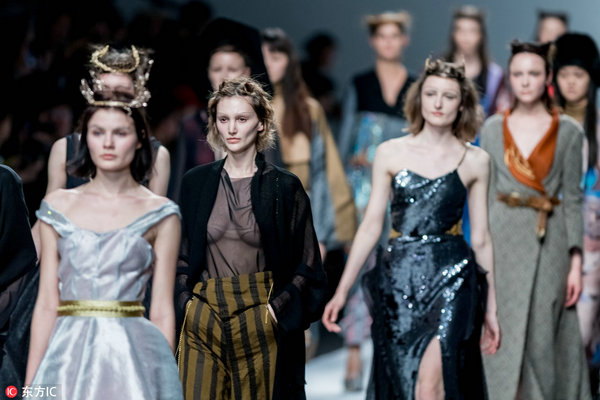 Young Chinese fashion designers are finding their wings in the professional world, as more of them have returned to China after studying abroad, discovering their success starts here.
During this year's Shanghai Fashion Week, held March 28 to April 3, a section named Labelhood provided a platform for young designers to show their talent.
Most of these designers are from the post-1990 and post-2000 generations. Rather than labeling themselves as "international designers", they prefer to emphasize their Chinese cultural background.
In addition, the young talents aim to create works based on their own taste and ideas, instead of shadowing foreign designers and brands.