Playing it cool
Share - WeChat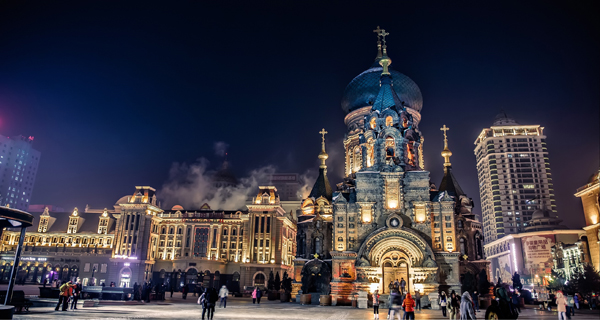 Expanding on the success of Harbin's ice festival, Heilongjiang is gearing up for a bumper winter season with a host of new tourism options. Yang Feiyue reports.
Heilongjiang launched an upgraded winter tourism package for the upcoming holiday season, offering a host of new travel routes, cultural festivals and hundreds of events to ensure winter fun for visitors coming from far and wide.
The routes take in all the winter tourism spots across the northeastern province, and feature ice-and-snow landscape scenery and art, forest expeditions, winter hunting, hot springs and study tours, says Hou Wei, deputy director of the Heilongjiang tourism development commission.
Heilongjiang received nearly 115 million visitors in the first three quarters this year, an increase of 12.5 percent compared to the same period last year, according to the provincial tourism authority.
Domestic tourism income reached 145.35 billion yuan ($21.96 billion) for the same period, a rise of about 23 percent.
A total of 145 million travelers paid visits to the province in 2016, an increase of over 11 percent year-on-year, and they spent 160 billion yuan, an increase of nearly 18 percent.
Heilongjiang's winter appeal is forged by its freezing temperatures and ice formations. The province is host to the Harbin International Ice and Snow Festival, the snow sculpture exhibition at Sun Island and world-class ski events at the Yabuli resort.
For nature lovers, the province has a wealth of natural beauty, such as Zhalong National Nature Reserve-a haven for the protected red-crowned crane-and Yichun, home to China's largest redpine forests. The frozen waterfalls at Jingpo Lake and the exquisite rime-glazed landscapes at Kurbin are also a big draw for tourists.