2017 China-Denmark Tourism Year concludes in Copenhagen
Share - WeChat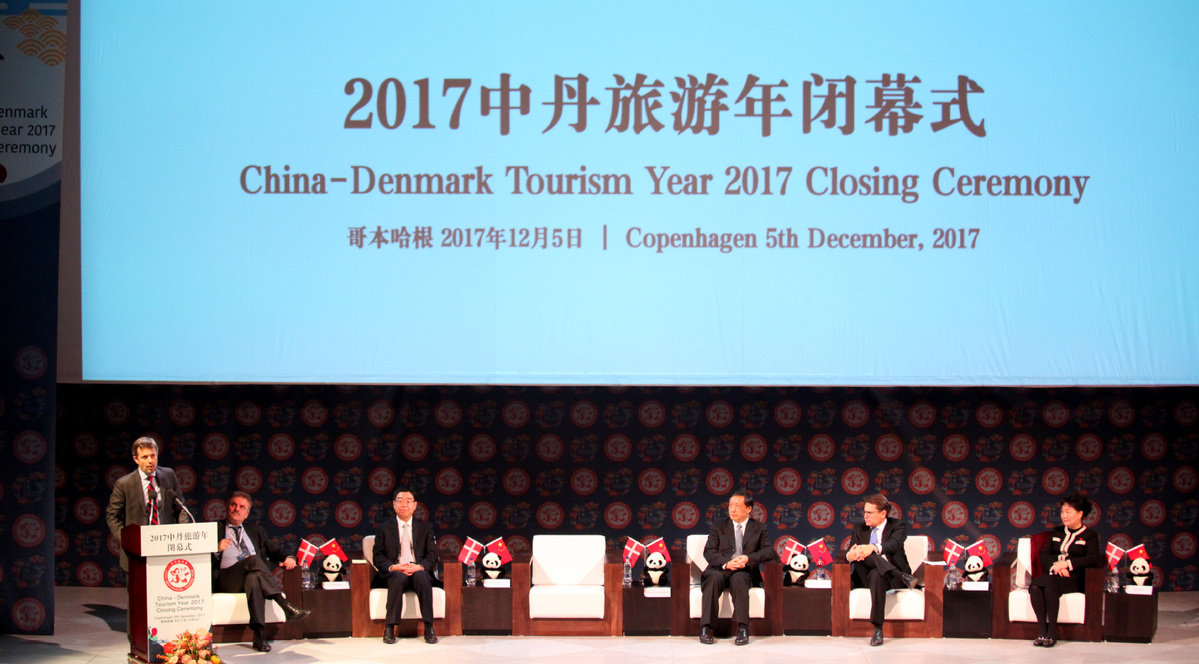 The 2017 China-Denmark Tourism Year wrapped up with a gala closing ceremony in the Danish capital city of Copenhagen on Tuesday.
Some 1,000 people, including Denmark's Crown Prince Frederik, Chairman of China National Tourism Administration Li Jinzao, and Chinese Ambassador to Denmark Deng Ying attended the closing ceremony at the Royal Theater's Old Stage in downtown Copenhagen.
Officially launched in Beijing in February this year, the program aimed to boost travel and tourism between China and Denmark, which is the first country in Europe to celebrate a Tourism Year with China.
During the Tourism Year, a host of tourism exchange and cooperation events were staged, including "Lighten up Copenhagen", the promotion of the Tea Road, "Panda's Tour in Denmark" and China-Denmark Forum on Tourism Cooperation.
Speaking at the closing ceremony, Crown Prince Frederik said the event throughout the Tourism Year stand as a testimony to the strong relations between China and Denmark.
"The China-Denmark Tourism Year has created a great platform for meetings and exchanges at all levels of society," Frederik said, adding that "the new partnership established during the year is a strong indication of the continuous positive development in the relationship between China and Denmark."
In May this year, Chinese Premier Li Keqiang met with Danish Prime Minister Lars Loekke Rasmussen in China, where a plan was unveiled to deepen cooperation from 2017 to 2020 and agreed to expand two-way trade and investment.