Playing it cool
Share - WeChat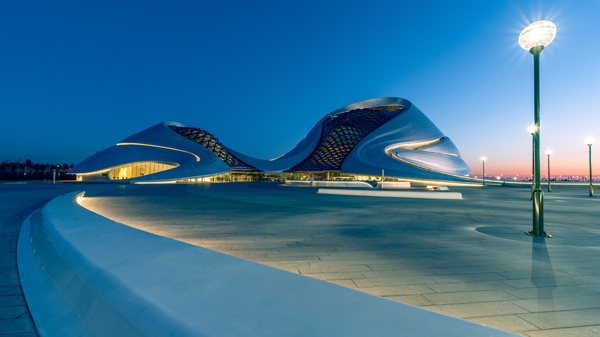 Five routes departing from Harbin to other parts of Heilongjiang province have also been developed for those who want to extend their holiday.
Tourists can stop at China's largest ski resort on their way to Xuexiang village in Mudanjiang city. Yabuli Ski Resort boasts 46 ski tracks that run for a total of 88 kilometers, providing slopes for skiers of all abilities.
Eye-catching views of snow-clad houses of all shapes and sizes can be seen at Xuexiang, as the route from Harbin to Jingpo Lake follows in the tracks of the century-old Chinese Eastern Railway.
Hengdaohezi town used to be a gathering place for Russians who came to China more than a century ago during the construction of the Chinese Eastern Railway, and it still retains over 200 Russian-style buildings.
Jingpo Lake offers a magnificent frozen waterfall that can stretch for hundreds of meters. The annual mass ice fishing festival is also held at the lake. Visitors can ride cross-country vehicles to feed wild boars or hunt in nearby forests.
Hot springs, volcanoes and wetlands are found along the route from Harbin that passes through Daqing and Qiqihar to Wudalianchi. Daqing abounds with hot springs, and the city is organizing a thrilling car race on the frozen lake at Amuta Mongolian Island.
Visitors can spot red-crowned cranes at Qiqihar and enjoy volcanic and mineral hot springs at Wudalianchi.
All the scenic spots at Wudalianchi will be open to the public for free until the end of 2018, Rao says.
Tourists can take in views of the snowcapped Lesser Khingan Mountains en route from Harbin to Kurbin as they pass through Yichun. Taoshan hunting field was the first of its kind in China, which opened in 1984. Here you can pick up a hunting rifle, and hike through primitive forests and experience what it's like to be a huntsman. The 15-km rime-tinged mountain range never fails to draw thousands of photographers every year.
The last route leads to Mohe county, the location of Beiji village-China's northernmost point. Visitors here can enjoy the Christmas decorations at the village and even experience the aurora borealis.
With all the ongoing preparations, Heilongjiang promises warm hospitality in the midst of its chilly winter.
Contact the writer at yangfeiyue@chinadaily.com.cn