Alleged mall shooting in US Houston turns out to be burglary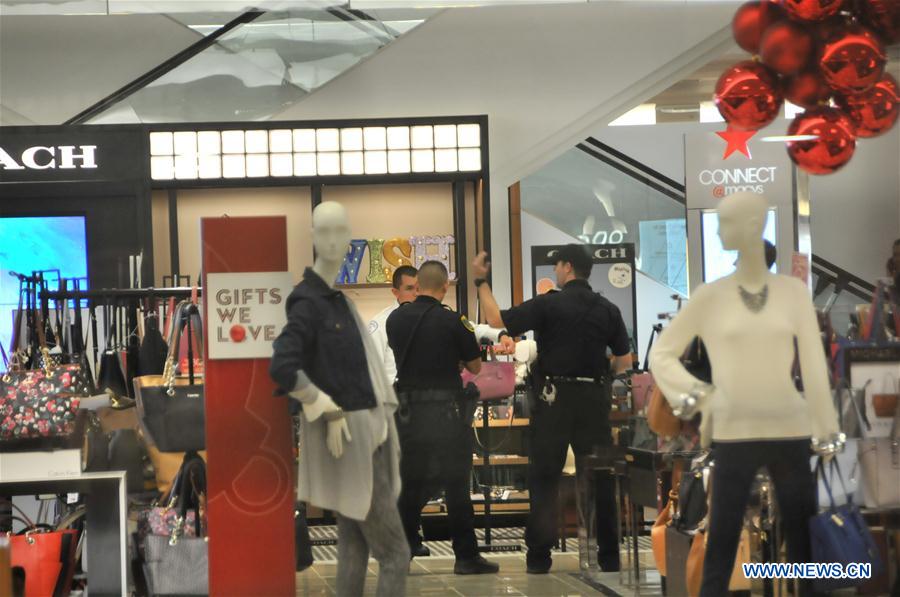 Police evacuate and comb at the Memorial City Mall in Houston, Texas, the United States, Dec 2, 2017. A shopping mall in Houston in the US state of Texas was evacuated after reports of possible active shooting Saturday evening. [Photo/Xinhua]
HOUSTON -- An alleged shooting incident on Saturday in a shopping mall in Houston in the US state of Texas was actually a smash and grab at a jewelry store. There were no injuries or casualties, local police said.
A robber smashed a jewelry case with a hammer inside Macy's at the Memorial City Mall, about 20 km west of Downtown Houston. The robber then fled the scene, James Jones, assistant chief of Houston Police Department said at a media briefing.
The police initially received the 911-call about an alleged shooting incident Saturday evening. Police had described the scene as "a pretty big chaos" as they evacuated and combed the mall for "a possible active shooter."
The police confirmed later that there was no evidence of any shooting at all.
"It's Memorial City Mall at Christmas time, that's why there was a massive reaction," said Jones.