Giant pandas ready for public debut in Indonesia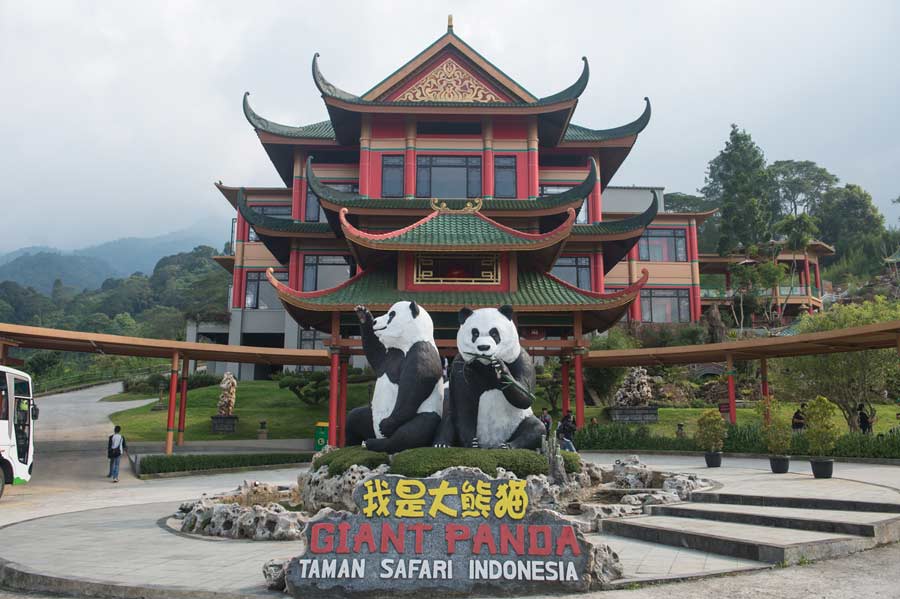 A photo shows the Chinese style panda exhibit, Indonesia Panda Castle in Taman Safari Indonesia(TSI), Jakarta, on Nov 2, 2017[Photo/Xinhua]
The male and female giant panda, named Cai Tao and Hu Chun are now kept in Indonesia's safari part, Taman Safari Indonesia (TSI). They are ready for public expose in the near future after completing a 31-day quarantine period.
The safari park has built a 5,000 square meter panda exhibit in its premises, called Indonesia Panda Castle.
It was situated on a hill with a height of 1,800 meters above sea level and average temperature between 15 to 24 degree celsius.
The exhibit is featured with Chinese culture-themed restaurant and a store that sells panda-associated souvenirs.