How foreign media review China's achievements in the past five years? (II)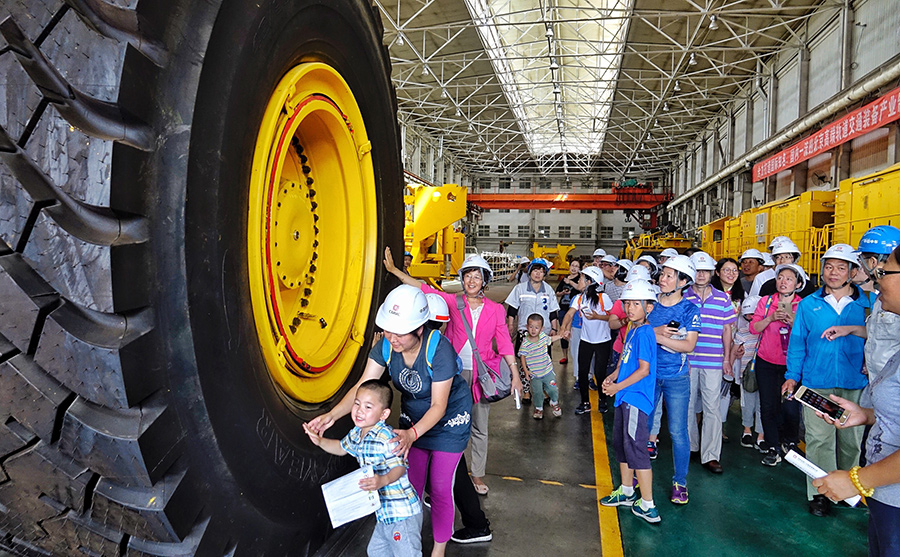 More than 100 Beijing residents visit the CRRC Beijing Locomotive Corp on June 10, 2017. Established in 1897, this State-owned enterprise bears a history of 120 years. [Photo/Xinhua]
SOE reform
All major Chinese enterprises owned by the central government will be turned into limited liability companies or joint-stock firms by the end of the year as part of reforms aimed at overhauling their unwieldy structures.
Restructuring state-owned enterprises (SOEs) will separate government administration from management of day-to-day business operations, one step toward greater efficiency.
The party's leadership will help protect employees' legal rights and ensure the stability of corporate reforms, the cabinet said.
The SOE reforms come as the Communist Party prepares for a once-in-five-years congress in the fall.
Ahead of the congress, one of the government's priorities has been to ensure stability in the country's financial system. Further opening China's economy and markets is another focus.
--Reuters: "China's state firms to shed old corporate governance structures by end-2017" (July 26, 2017)