Great literary manuscripts go on display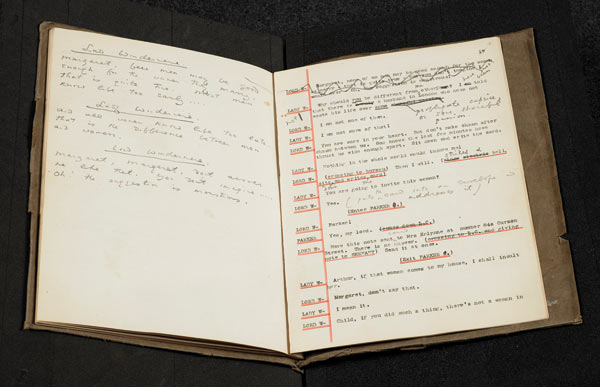 Second draft of Act One of Lady Windermere's Fan by Oscar Wilde, typewritten manuscript, 1892. [Photo provided to China Daily]
Rare manuscripts by great English and Irish writers are to go on display in Wuzhen in China's Zhejiang province for the first time.
Works by Lord Byron, Charles Lamb, Oscar Wilde and Virginia Woolf will be shown as part of an exhibition at the Mu Xin Art Museum.
The original manuscripts will be displayed alongside a celebration of Mu Xin, the Chinese poet, scholar and artist who died in 2011.
Mu was a great admirer of English poetry, drama and fiction, and the British Library has loaned the manuscripts for the exhibition.
The texts include the original 1923-24 manuscript of The Hours by Virginia Woolf and Byron's handwritten manuscript of his poem Love and Gold.
Literature lovers will also get a chance to see a typewritten and extensively corrected manuscript of act one of Wilde's play Lady Windermere's Fan, as well as original letters from Charles Lamb, whose Tales From Shakespeare was instrumental in popularizing Shakespeare's works in China.
"Generations of Chinese readers have admired English literature in its translated form," said Chen Danqing, director of the Mu Xin Art Museum. "Seeing these original manuscripts in person makes that reading experience much more real and rich."
The museum's exhibition will coincide with the 2017 Wuzhen Theatre Festival.
The British Library is"delighted to bring these treasures of English and Irish literature to Wuzhen", according to its chief executive Roly Keating.
He said people in China will be able to see for themselves original drafts bearing the very marks of their creation.
"Through his long career, Mu Xin himself exemplified the breadth and depth of cultural exchange between Britain and China," Keating said. "So it's doubly appropriate that we are displaying works by four of his favorite authors in the spectacular Mu Xin Art Museum dedicated to his life and art."
The exhibition is part of a wider three-year program of cultural exchange.
In April, the National Library of China in Beijing put on display some of the British Library's greatest works, including Charles Dickens' manuscript for Nicholas Nickleby, Charlotte Bronte's manuscript for Jane Eyre, and an early quarto edition of Shakespeare's Romeo and Juliet, which was once owned by Britain's King George III.
In Mu Xin's Words: Treasures of the British Library exhibition runs from Oct 15 to Jan 14, 2018.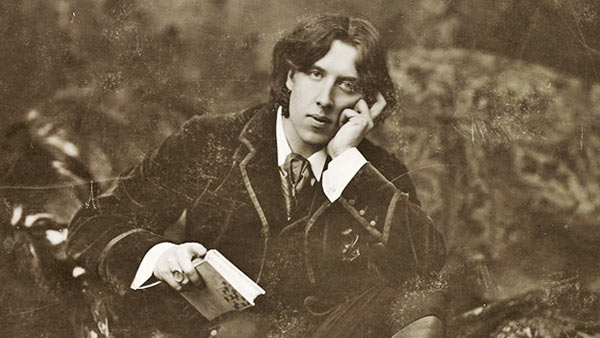 Oscar Wilde. [Photo provided to China Daily]