Rainbow village in Indonesia becomes social media hit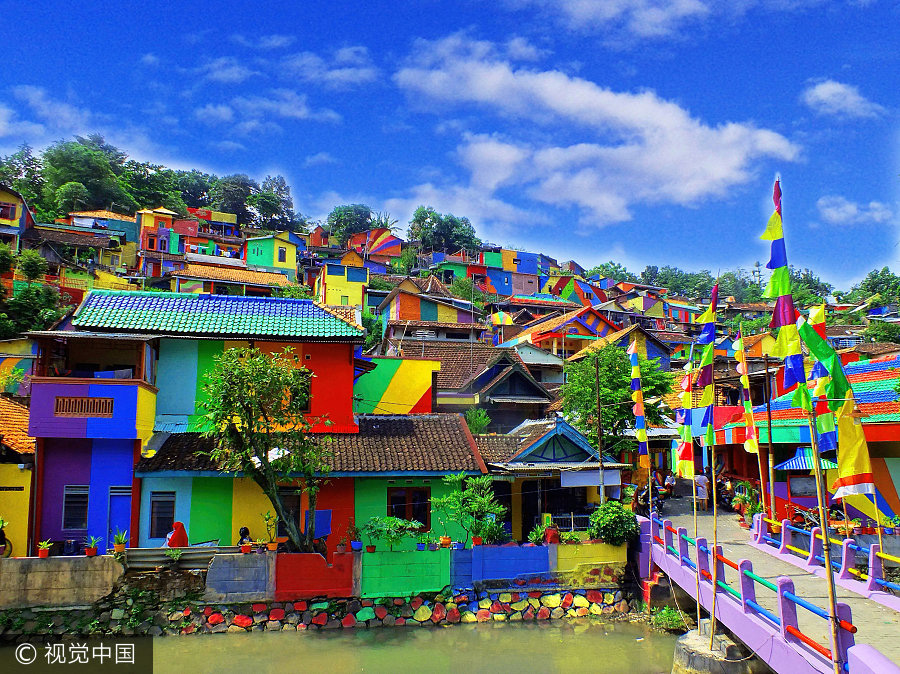 Kampung Pelangi in Indonesia after it was transformed in rainbow colours. [Photo/VCG]
A makeover has turned a bland Indonesia village into a top spot tourist destination, proving that a lick of paint can transform anything.
The rainbow village, Kampung Pelangi, was previously slums and has been a huge social media hit after the government-funded project was created to transform it into a vibrant tourism hotspot.
The village has so far had 232 of their houses painted blue, gold pink and green to liven up the streets.