Queen Elizabeth II marks record 65 years on throne
LONDON — Queen Elizabeth II has become the first British monarch to reach the milestone of 65 years on the throne.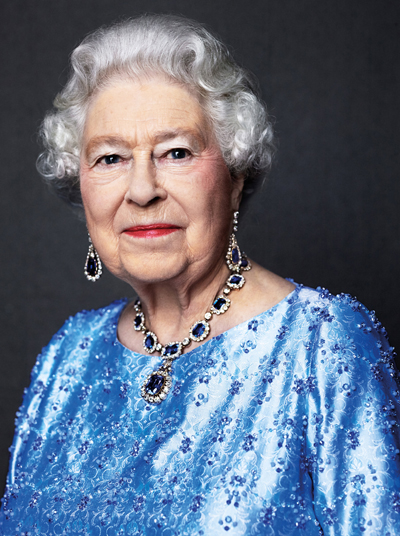 Queen Elizabeth II is seen in this handout photo taken by David Bailey in 2014, and reissued by Buckingham Palace to mark the Sapphire Jubilee of her 65th anniversary of her accession to the throne. Queen Elizabeth is wearing a suite of sapphire jewellery given to her by King George VI as a wedding gift in 1947.  [Photo/Agencies]


Monday's Sapphire Jubilee is being marked with cannon salutes in London's Green Park and at the Tower of London.

Buckingham Palace also released a photo of the queen by David Bailey to mark the occasion. In the picture, taken in 2014, the monarch wears a suite of sapphire jewelry given to her by her father as a wedding gift in 1947.

The palace says the 90-year-old queen will spend the day quietly at her Sandringham estate in eastern England.

She became monarch on the death of her father, King George VI, from lung cancer at age 56 on Feb. 6, 1952.

Elizabeth surpassed Queen Victoria as Britain's longest-serving monarch in 2015.