Chile battles devastating wildfires as international help pours in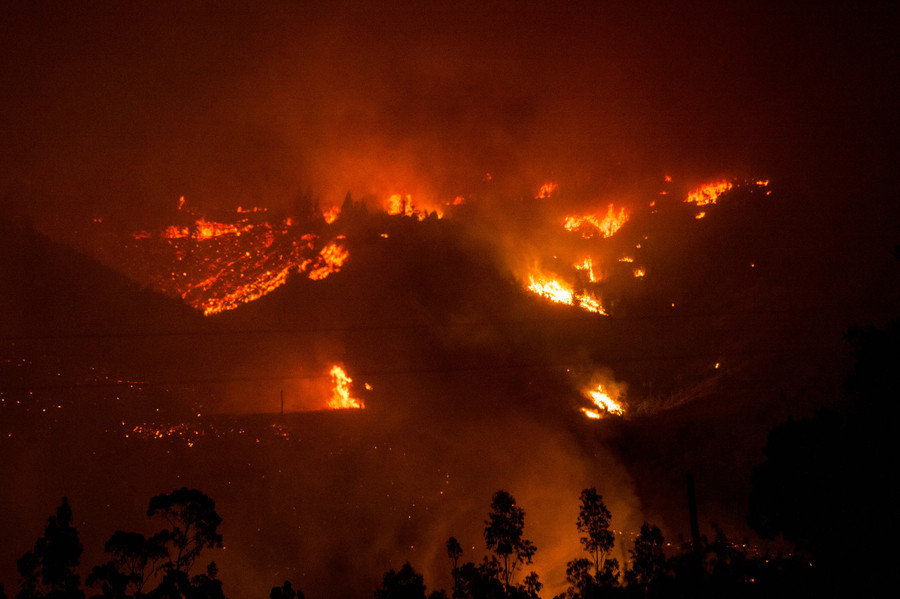 Picture taken during a forest fire in Vichuquen, 283 km south of Santiago, on Jan 24, 2017. [Photo/VCG]
The forestry industry has also been impacted, with smaller outfits the most vulnerable.
Chile's forest products industry, the country's second biggest by exports after copper mining, is led by Empresas Copec
subsidiary Arauco, Empresas CMPC, and Masisa .
Chile, along the seismically-active Pacific Rim, is no stranger to natural disasters. It is often walloped by earthquakes, tsunamis, volcanic eruptions and strong storms.
As a result, its emergency response teams, building codes and residents are usually well-prepared to confront such situations. But the scale of this season's fires have overwhelmed authorities.