Chile battles devastating wildfires as international help pours in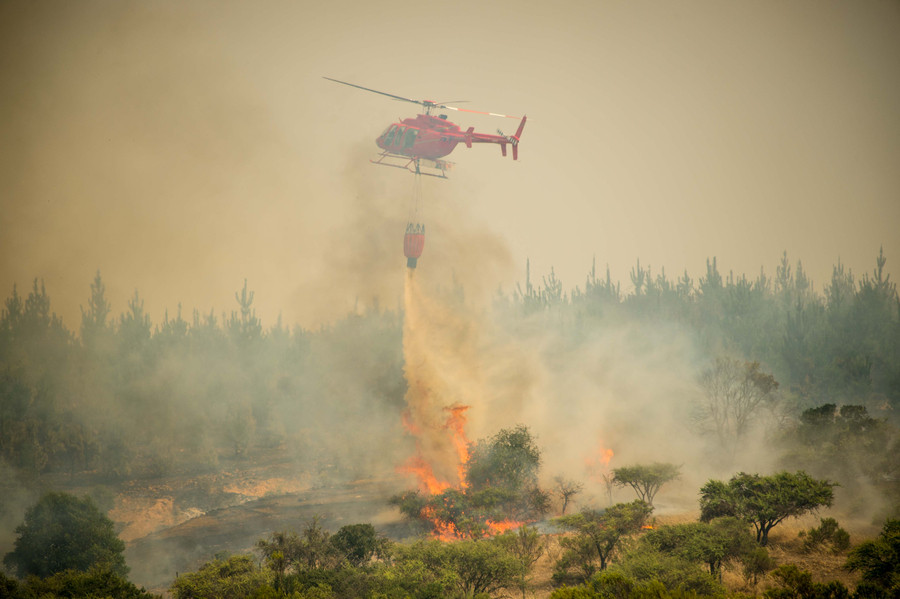 A firefighter helicopter helps try to put out a forest fire in Litueche, 150 km south of Santiago, on Jan 24, 2017. [Photo/VCG]
As of Wednesday, 85 separate fires had been recorded, covering some 190,000 hectares (469,500 acres) - more than twice the area of New York City.
Chile's Conaf forestry service said that 35 of the fires were still out of control.
At least some of the fires may have been started intentionally and there had been a number of arrests in relation to ongoing investigations, said Bachelet.
Three firefighters were killed on Jan. 15 and another three gravely injured. Local media reported on Wednesday that another firefighter had died.
Some Chileans, such as Susana Molina, 82, a boutique wine producer, have seen their livelihoods destroyed.
"All my fields burned, there were four hectares that I had and it all burned," she said, from Cauquenes in the Maule region. Around 100 small vineyards in Cauquenes alone had been damaged so far, said the local industry association.