Donald Trump sworn in as 45th US President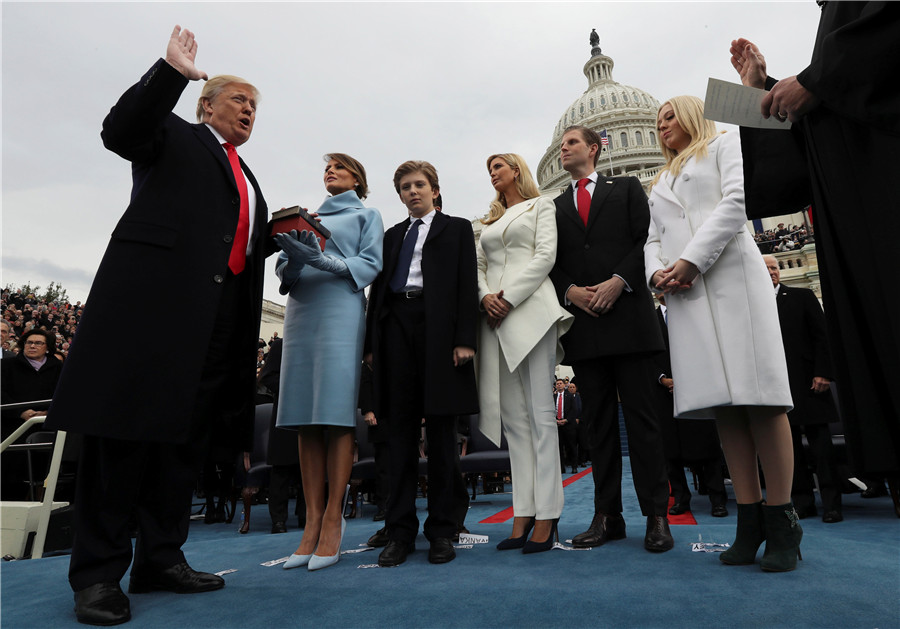 US President Donald Trump takes the oath of office as his wife Melania holds the bible and his children Barron, Ivanka, Eric and Tiffany watch as US Supreme Court Chief Justice John Roberts (R) administers the oath during inauguration ceremonies swearing in Trump as the 45th president of the United States on the West front of the US Capitol in Washington, DC, US, January 20, 2017. [Photo/Agencies]
Donald Trump was sworn in on Friday as the 45th president of the United States.
With his hand on a Bible used by his family and the one used for the inauguration of the 16th US President Abraham Lincoln, Trump took the oath of office administered by Chief Justice John Roberts at the U.S. Capitol, becoming the first U.S. president without prior government or military experience.
The inauguration culminated an extraordinary rise to the pinnacle of American political power for the 70-year-old billionaire businessman from New York, who fiercely took aim at the establishment during one of the most divisive campaigns in modern US history.