Russian consul in Athens found dead in his apartment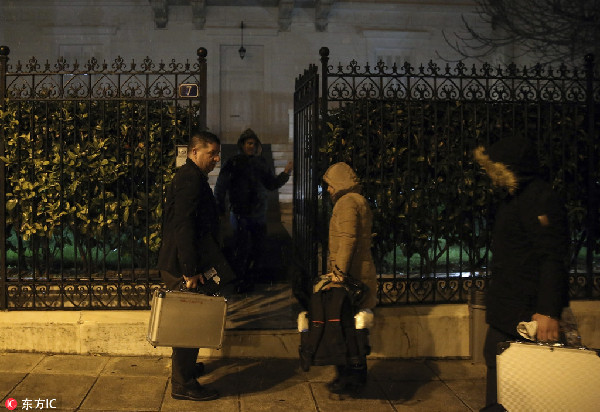 Police investigators enter the house of the Russian consul Andrei Malanin in Athens, Jan 9, 2017. [Photo/IC]
ATHENS - The Russian consul in Athens was found dead in his apartment in the city center on Monday, Greece's national news agency AMNA reported citing Russian embassy sources.
Preliminary information showed there was no indications of criminal act, according to the report.
No official announcement has been made yet, but according to Greek police sources, the death of the 55-year-old Andrei Malanin was treated as a result of natural causes.
The diplomat was found dead in his residence in central Athens by police officers who were alerted by his colleagues once he did not show up at work and did not respond to their telephone calls.
The full details of the consul's death will be known after the autopsy which is scheduled for Tuesday is performed.