Donald Trump meets with Alibaba's Jack Ma
Alibaba executive chairman Jack Ma met with president-elect Donald Trump on Monday and discussed Ma's plans to create 1 million US jobs by growing trade between US small businesses and Chinese consumers, according to reports from the US media.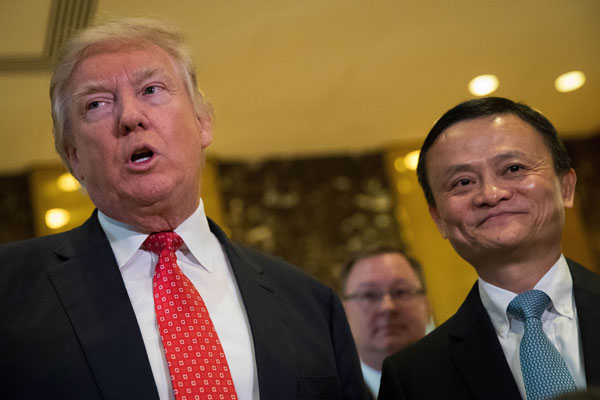 President-elect Donald Trump and Jack Ma, Chairman of Alibaba Group, speak to reporters following their meeting at Trump Tower, January 9, 2017 in New York City.  [Photo\Agencies]
Monday's meeting, which comes amid growing tensions between China and the incoming Trump administration, will focus on the Chinese technology giant's plans to expand in the US, according to Alibaba spokesman Robert Christie.
"$BABA wants to create US jobs by helping US small businesses and farmers sell to China's 300 million-strong middle class," Alibaba tweeted Monday.