Iceland president urges parties to form new gov't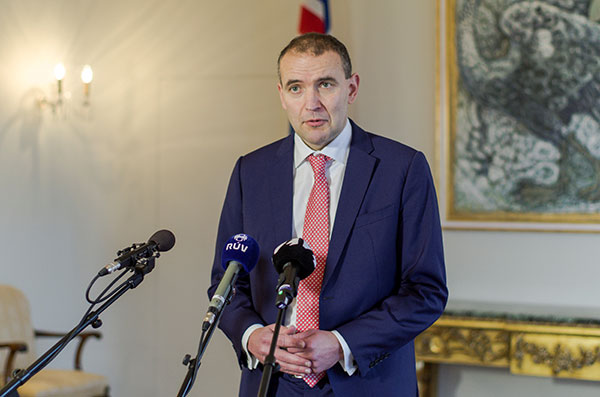 Iceland's president Gudni Johannesson attends a news conference in Reykjavik, Iceland November 2, 2016. [Photo/Agencies]
OSLO - Icelandic President Gudni Johannesson has urged all parties with representatives in parliament to form a new government following the failure of three successive party leaders to do so, Icelandic media reported on Tuesday.
After Pirate Party leader Birgitta Jonsdottir returned the mandate to form a government on Monday, Johannesson sent out a statement saying he had decided not to give any party leader a new mandate, according to online magazine Iceland Review.
"Instead, I encouraged them to consult among themselves and explore ... which options still remain open in forming a government, which will enjoy majority support in Althingi (parliament), or can at least survive a vote of no confidence," Johannesson said.
The pressing tasks awaiting solution in the parliament also demanded good cooperation and unity, he added.
"I told them I anticipated news this week on that subject," Johannesson said.
Icelandic media reported on Monday that Jonsdottir had failed to form a new government as informal coalition talks between the country's five opposition parties fell through.
After a two-hour meeting on Monday noon between the leaders of the Pirate Party, the Left-Green Movement, the Vidreisn (Revival) party, the Bright Future and the Social Democratic Alliance, it became clear that an agreement on a five-party coalition would not be reached and formal talks would not be launched.
Birgitta explained that the parties had disagreed too strongly on certain issues for a compromise to be achieved, especially in terms of fisheries.
She was the third party representative after Independence Party chairman Bjarni Benediktsson and Left-Green Movement leader Katrin Jakobsdottir to receive a mandate.
All three have failed to form a majority coalition following the parliamentary election on Oct. 29.
The Independence Party, one of the two current ruling parties, won 21 out of the 63 seats in the new parliament after winning 29 percent of the ballots.
However, the centrist Progressive Party, the other ruling party, finished fourth with only eight seats, 11 fewer than what it had gained in the last parliamentary election in 2013.
The Left-Green Movement gained 10 seats with 15.9 percent of votes, while the Pirate Party, which had taken the lead in many pre-election polls over the months, also won 10 seats with 14.5 percent.
The Vidreisn party, the Bright Future and the Social Democratic Alliance also crossed the electoral threshold with seven, four and three seats respectively.