US President-elect Trump rejects intelligence agencies' allegations of Russian election hacking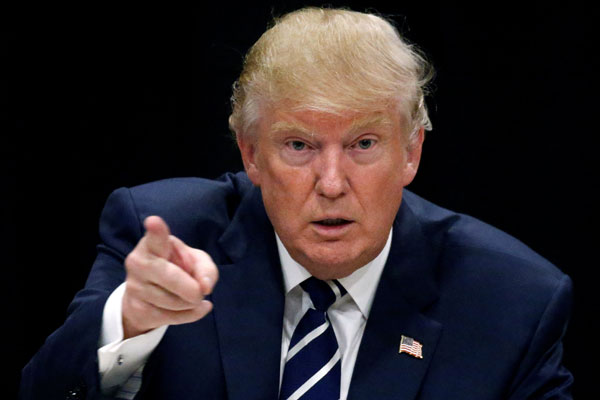 Republican Donald Trump appears at a campaign roundtable event in Manchester, New Hampshire, US, October 28, 2016. [Photo/Agencies]
WASHINGTON -- US President-elect Donald Trump said he doesn't believe the allegations by the US intelligence agencies that the Russian government helped him win the White House via election-related cyberattacks.
"I think it's just another excuse," Trump told Fox News in an interview broadcast Sunday. "I don't believe it ... Every week it's another excuse."
Democrats are using the so-called Russian involvement to explain their heavy election loss, Trump said in the interview.
"Once they hack if you don't catch them in the act you're not going to catch them," Trump said. "They have no idea if it's Russia or China or somebody. It could be somebody sitting in a bed some place."
Trump's remarks came following a series of US mainstream media reports saying that the CIA had determined in a secret assessment with "strong confidence" that the Russian government had interfered in the 2016 US election in a special bid to help Trump.
Also on Sunday, bipartisan leaders of the US Senate Armed Services Committee, including Republican Senator John McCain and incoming Senate Democratic leader Chuck Schumer, issued a joint statement calling for bipartisan efforts to explore the allegations and defend the United States against cyber attacks.
The Obama administration accused in October that Moscow, in attempts to disrupt the US election, was behind hackers infiltrating the Democratic National Committee and the then Democratic presidential nominee Hillary Clinton's campaign. Russia immediately denied these allegations.