Chinese factory helps British boy find favorite cup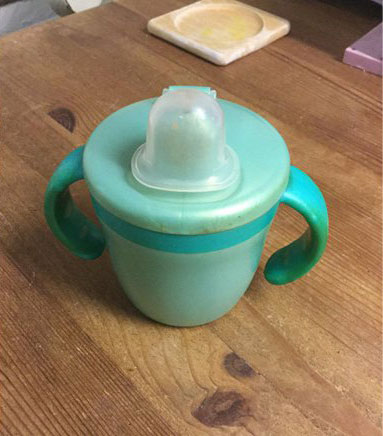 The cup that Ben drinks water from. [Photo/Twitter@GrumpyCarer]
Mac Carter, a British father of 14-year-old Ben who has autism, launched a global search on the internet to find a specific kind of little blue cup for his son, the UK-based Daily Mail newspaper reported. A Chinese cup factory is playing an essential role in this heart-warming endeavor.
Ben has a major case of autism. When he was two, Mac gave him a little blue cup that was made in China and ever since the cup had become one of the most important items in Ben's life. Mac never thought that the little cup would cause such a big problem.
Ben became dependent on this cup because ever since he received the gift he would only drink water from the exact type of little blue cup.
Over 12 years, Ben refused to drink water without the cup. Mac was worried about this because their current cup could break soon and he needed to find a replacement for his son to drink with. The problem was the cup was no longer being manufactured.
Mac tried to take Ben to a therapist to solve the cup problem, but it was of no use.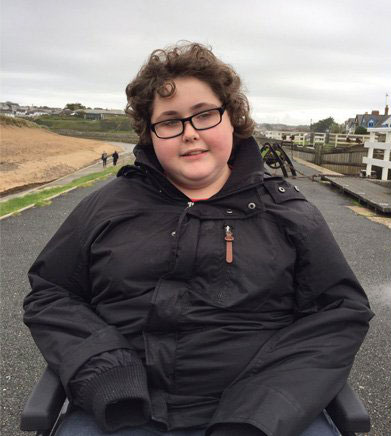 14-year-old Ben Carter. [Photo/Twitter@GrumpyCarer]
This prompted Mac, tweeting as @GrumpyCarer, to seek help from the public on Twitter. The response he got was overwhelming and the enthusiasm people from all over the world showed gave him confidence and hope.
After reading Mac's plea, many strangers found their identical cup and offered to send them to Ben. "I have an identical one! Give me your address and I will send it to you tomorrow!" a twitter user said.
More and more people heard about Mac's plea and this endeavor went viral on the internet.
Though receiving a lot of help, Mac still was concerned. All the cups he received would eventually break. As time passed, it would be even harder to find the same cups. Mac wanted a mould of the cup that is the key for Ben's well-being.
The situation took a surprising turn when the company that produced the cup got in touch with Mac.
The baby products company Tommee Tippee UK said they had a dedicated team searching the cupboards for Ben's cup. The company also delved further into their search on the internet. The team was sent to China, and they found the same exact mould for the cup in the factory that initially made it.
After checking the mould was still in function, the company and the Chinese factory decided to make as many as 500 cups for Ben, and Mac was thrilled about all this.
"Tomme Tippe UK sent me the first delivery today. Ben now has his name in cups!" he tweeted.