AliHealth launches platform to provide family healthcare
AliHealth, a subsidiary company controlled by Alibaba, launched a smart healthcare platform cooperating with more than 20 smart medical care institutes and health equipment producers on Wednesday.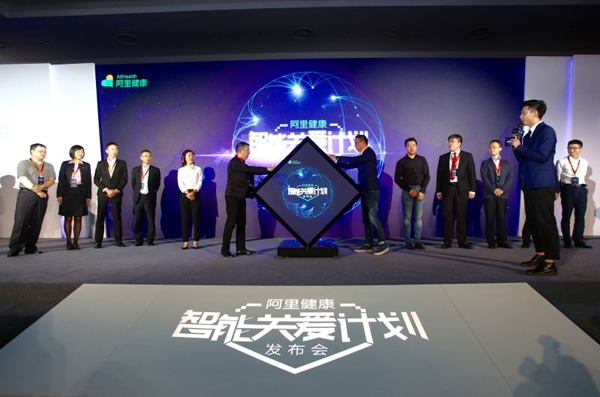 Health care equipment producers including Sannuo, Haier Health, Omron and Roche will provide smart blood sugar tester, blood presser meter, thermometer and body fat tester through project, covering the healthcare of each member of a family.
According to Jiang Zheng, general manager of business unit of AliHealth, this smart health care is featured by full coverage of each family member. Users could read their health data through their smart phone after the data were uploaded through GPS, Bluetooth or Wi-Fi from the testers. Personal health document will be then formed based on the data on the platform before health suggestion or intervention will be provided if necessary.
Ali Smart, Iot (Internet of things) provider to Ali Health, will connect the users' data including body consumption, exercise consumption and nutrition intake to other Ali smart household appliances to create a brand new smart life.
According to Wu Yongming, board chairman of Ali Health, a smart health device that cannot be connected to health service will created no value. With this aim, Ali Heath will make more health device go smart and convenient.