M6: From traditional textile plant to virtual reality
Updated: 2014-05-15 07:12
By Hu Qing (China Daily)
Built on the site of an old textile plant in Qingdao, the M6 Virtual Reality Industrial Park is now labeled as a paradigm of the so-called 'HOPSCA' transformation, said its operators.
HOPSCA is a term coined by Chinese real estate developers in recent years for an urban complex comprised of hotels, offices, shopping malls, conventions and apartments.
"We are striving to turn the blighted industrial area into a thriving new urban center featuring technology savvy, innovative business and cultural activities," said Liu Yungang, director at the development office at the Qingdao Traffic Business District where the M6 is located.

The M6 park is a paradigm of how to transform an outdated industrial area into a vibrant community for business and life. Provided to China Daily
Liu said the park is a brand-new project to elevate the older part of Licang district into a fashionable international commerce center with a dynamic and eco-friendly environment.
Sprawling across 130,000 square meters, the M6 was built on the site of the State-owned No 6 Cotton Textile Plant, which itself was originally the Kanebo Cotton Mill founded by a Japanese businessman in 1921.
With a floor space of more than 20,000 sq m, it is designed to attract R&D, digital technology, culture and entertainment companies as well as consultancies and other services. To date, 24 companies have settled in the park.
Its first phase completed in 2012 includes a 1,000-sq-m textile museum, an 800-sq-m virtual reality science exhibition center and a virtual reality experience center covering 4,500 sq m.
At the experience center, visitors can operate a high-speed train in a simulation module.
Other attractions include plane and spacecraft simulators, a virtual car assembly platform and a virtual online garment shop.
More than 10 companies involved in virtual technologies have signed to move into the park.
In addition, an art gallery, a wedding service company, a landscape design academy and several digital animation companies have arrived.
The park will also build a hotel, a serviced apartment, private clubs, restaurants, a leisure park, a financial products "supermarket" and a transaction center for technologies and cultural products.
"It's virtually a city within a city - entrepreneurs can find a variety of necessary services in the park," said Liu.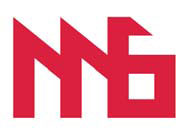 It's only 300 meters away from the newly built Qingdao North Railway Station. It is also an integral part of the Qingdao Traffic Business District, with access to two subways in the pipeline.
The technology and cultural product trade center helps companies to commercialize their innovations and apply them to the real life.
The park also offers low-cost office space and plants to promising startups.
Built on an industrial heritage site, it has preserved its original structures. Many of the old buildings were renovated and expanded in original architectural style.
The textile museum displays some of the plant's oldest machines, pictures and other documents to tell the past glory of the industry in Qingdao.
Wu Chunfang, a retiree from the plant, said she takes a walk to the park every morning and finds it a great place to relax and look back on her youth.
"It's good to keep those old buildings and they are too precious for us and the city," she said.
Since its opening, the park has hosted a number of cultural activities including a sculpture exhibition, a sculpting competition, a photograph show and a painting exhibition dedicated to women painters.
huqing@chinadaily.com.cn