WASHINGTON -- Some top international food scientists Tuesday recommended halting the use of food-based biofuels, such as ethanol, saying it would cut corn prices by 20 percent during a world food crisis.
But even as the scientists were calling for a moratorium, President Bush urged the opposite. He declared the United States should increase ethanol use because of national energy security and high gas prices.
The conflicting messages Tuesday highlighted the ongoing debate over food and fuel needs.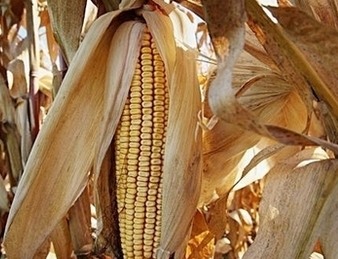 Corn grows on a farm in this undated file photo. Biofuels, once seen as a key factor in curbing greenhouse gas emissions, are behind the current global food crisis, major oil producers and consumers charged at an energy forum here on Monday. [Agencies]
The three senior scientists with an international research consortium pushing a biofuel moratorium said nations need to rethink programs that divert food such as corn and soybeans into fuel, given the burgeoning worldwide food crisis. The group, CGIAR, is a global network that uses science to fight hunger. It is funded by dozens of countries and private foundations.
Related readings:

 UN announces food crisis task force


 UN and World Bank to tackle food crisis


 Thai rice hits new record, feeding food fears


 World food fears mount as rice prices hit record


 Rising food prices, weak dollar hit poor
If leading nations stopped biofuel use this year, it would lead to a price decline in corn by about 20 percent and wheat by about 10 percent from 2009-10, said Joachim von Braun. He heads the International Food Policy Research Institute in Washington, the policy arm of CGIAR. The United States is the biggest biofuel producer.
He and the other scientists said work should be stepped up on the use of non-grain crops, such as switchgrass, for biofuel.
Another scientist, not associated with the group, agreed with their call for a halt on the use of grain for fuel.
"We need to feed the stomach before we need to feed our cars," said Rattan Lal, an Ohio State University soil sciences professor who in the past has been a critic of some of CGIAR's priorities. "We have 1 billion people who are food insecure. We can't afford the luxury of not taking care of them and taking care of gasoline."
In an interview after the CGIAR teleconference, von Braun said the United States and other countries have to make a hard choice between fighting high fuel prices and fighting world hunger.
"If you place a high value of food security for poor people, then the conclusion is clear that we step on the brake awhile," said von Braun. "If you place a high value on national energy security, other considerations come into play."
Energy security is what Bush emphasized in his press conference. When asked about the conflict with world hunger and the rising cost of food at home, he said the high price of gasoline would "spur more investment in ethanol as an alternative to gasoline.
"And the truth of the matter is, it's in our national interest that our farmers grow energy, as opposed to us purchasing energy from parts of the world that are unstable or may not like us," Bush said.