WASHINGTON - Hillary Clinton won a critical showdown with Barack Obama in Ohio on Tuesday to breathe new life into her campaign and extend the Democratic presidential race, while John McCain clinched the Republican nomination and looked ahead to the November election.
The win for Clinton, 60, a New York senator, snapped Obama's winning streak at 12 and defied widespread predictions that losses in Ohio and Texas would force to end her White House bid.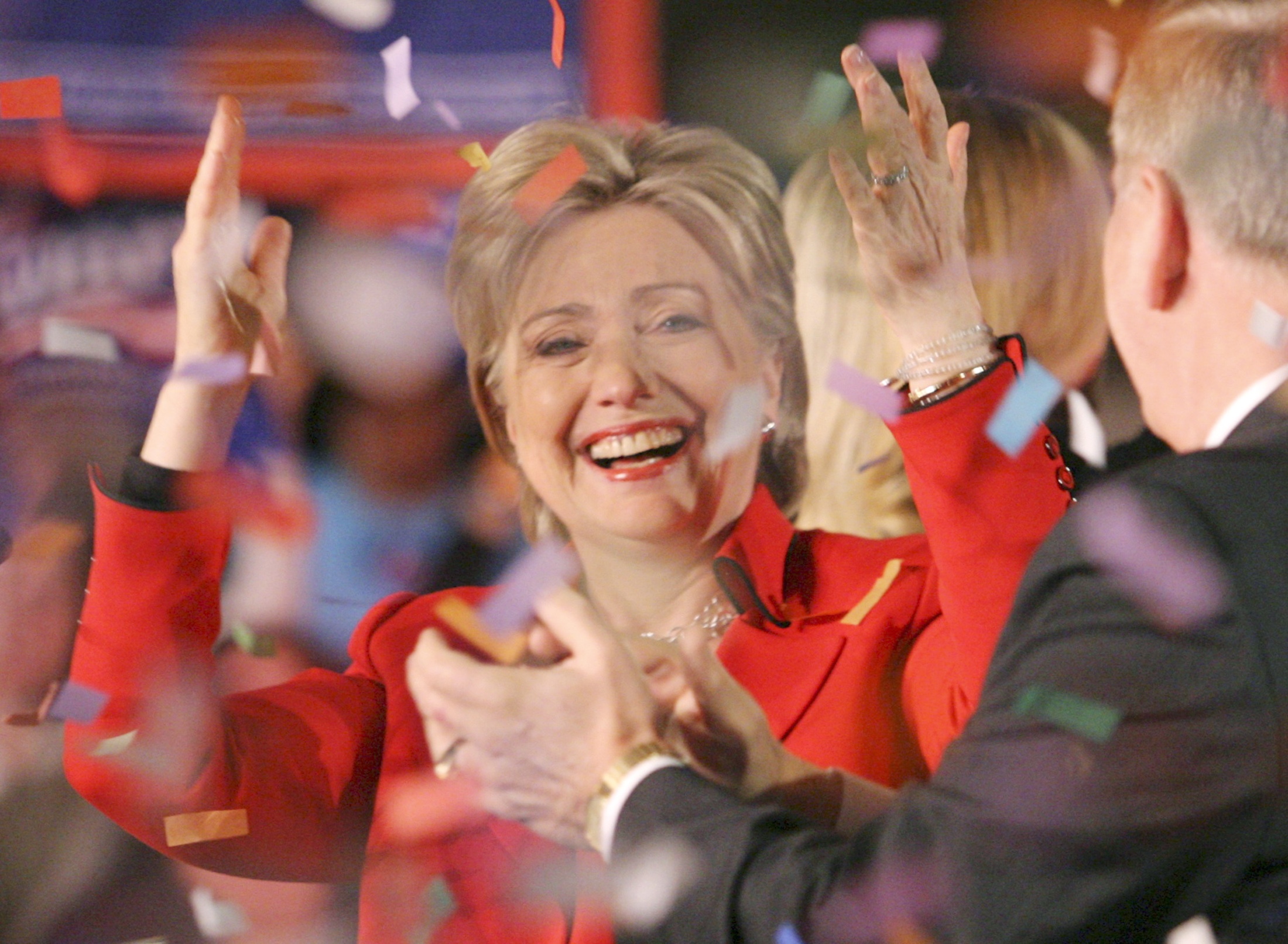 US Democratic presidential candidate Senator Hillary Clinton (D-NY) celebrates at her Ohio and Texas primary election night rally in Columbus, Ohio March 4, 2008. [Agencies]
It sends the hotly contested Democratic race on to contests in Wyoming and Mississippi and the next major showdown in Pennsylvania on April 22.
"We're going on, we're going strong, and we're going all the way," Clinton told roaring supporters in Columbus, Ohio. "We're just getting started."
Special coverage:
2008 US Presidential Election
Related readings:


 Obama, Clinton duel in Ohio, Texas


 Clinton, Obama face reckoning


 Clinton, Obama battle to end in Ohio, Texas races


 Obama slams Clinton on homestrech

 Hillary Clinton raises $35m in Feb


 Clinton to press ahead after primaries
McCain's four big victories in Vermont, Ohio, Texas and Rhode Island drove his last major rival, former Arkansas Gov. Mike Huckabee, out of the race and gave McCain more than the 1,191 delegates needed to win the nomination.
President George W. Bush will endorse the Arizona senator at the White House on Wednesday.
"I am very pleased to note that tonight, my friends, we have won enough delegates to claim with confidence, humility and a sense of great responsibility that I will be the Republican nominee for president of the United States," McCain, 71, told supporters in Dallas.
"The contest begins tonight," the former Navy fighter pilot and prisoner of war in Vietnam said, looking ahead to a match-up with either Obama or Clinton in the November presidential election.
Exit polls showed Clinton won big among voters who decided in the last few days, when she questioned Obama's readiness to be commander in chief and the sincerity of his pledges to renegotiate the North American Free Trade Agreement, which is blamed in Ohio for manufacturing job losses.