In Benin, descendants of slaves on a voodoo pilgrimage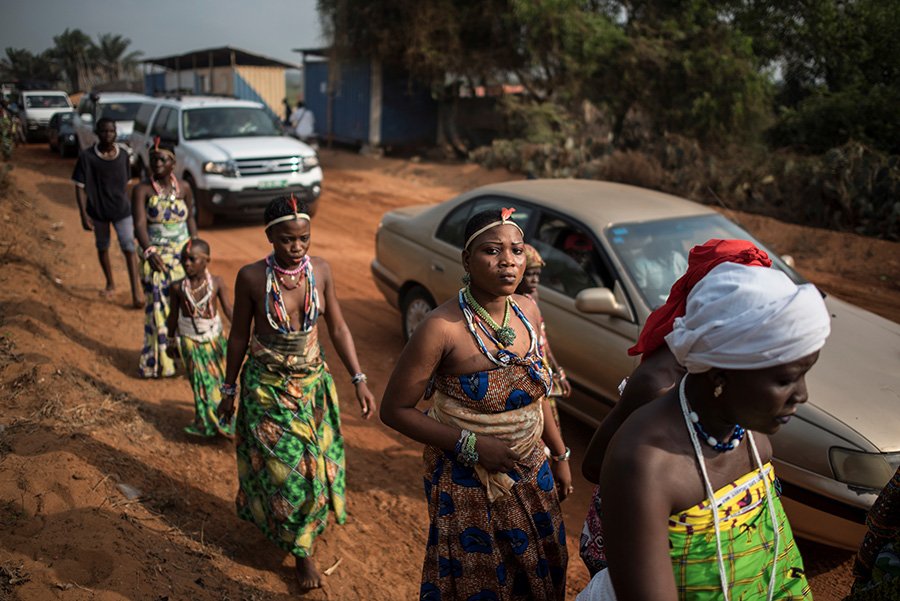 Officially declared a religion in Benin in 1996, Voodoo and the Voodoo festival attracts thousands of devotees and tourists for a day filled with ritual dances and gin drinking. [Photo/Agencies]
Every January, thousands of voodoo worshippers joined by crowds of tourists and descendants of slaves trudge down the long sand track leading to the beach at Ouidah in Benin.
The cars, motorbikes and women in wrap skirts with tribal scars on their cheeks head to the Gate of No Return monument overlooking the crashing waves of the Atlantic Ocean beach.
Erected in 1992 in memory of those packed on ships bound for the New World, it is a living reminder that the small Beninese coastal town of Ouidah once was the muster point for the black slave trade on the southern coast of West Africa.
Over the centuries, five million, possibly 10 million slaves took this route. No one knows the exact numbers.
Though Ouidah is not the source of voodoo-which originated in the old kingdom of Dahomey, modern-day Togo and Benin-it was from here that the cult of the invisible and of natural spirits was exported to Louisiana, Brazil and Haiti.
After the fall of the communist regime in Benin, President Nicephore Soglo launched the first voodoo festival in 1993, making Ouidah voodoo's most famous place of pilgrimage for its 50 million followers worldwide.