New research gives insight into China's inbound tourism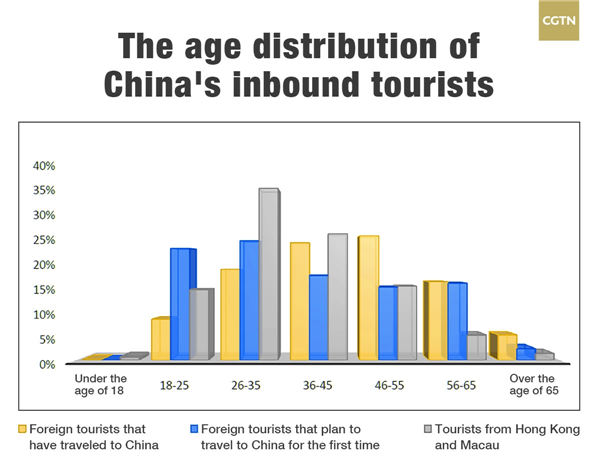 [Photo/CGTN]
Patterns for inbound tourism
In terms of the reason for tourism, one third of those who have traveled to China went for business travel. But that is totally different among those potential new tourists, who are more interested in leisure, cultural experiences, and natural scenery.
CCG's research shows that medical and health care have become a new interest among those who plan to visit China.
To no one's surprise, metropolitan areas like Beijing, Shanghai and Guangzhou rank among the top in preferred destinations for oversea tourists.