Snakelike colorful road draws tourists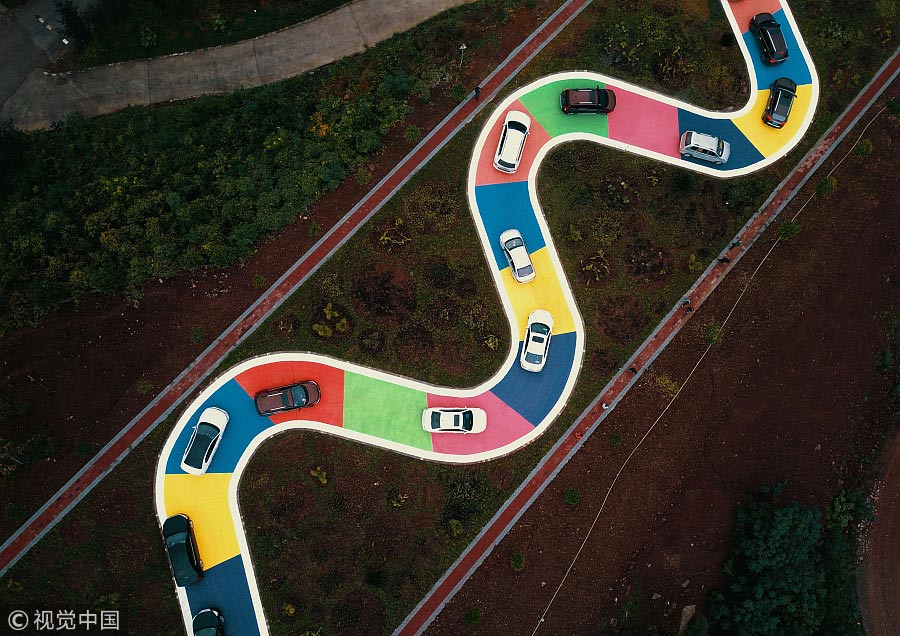 Cars run on a snake-shaped road in Chongqing, Southwest China, on Nov 18, 2017. The 185-meter-long one-way road with colorful surface was put into operation as a leisure place for drivers to experience the reality of Snake Game. [Photo/VCG]
A colorful winding road in Southwest China's Chongqing municipality has drawn tourists from across the country.
Cars wait in line to get drive along the 185-meter-long and five-meter wide road in the city's mountainous Fuling district in the Three Gorges region.
"With cars winding through, it reminds people of the traditional game of snake," said Yang Xiaoyong, a communication worker of the Meixin Wine Town, a landscape and wine resort where the road is built.
The road composed of sections of different colors has a curve radius of six meters.
For safety reasons, the road is designed one way with a speed limit of 5 km per hour, said Yang.
Liu Baocheng, a tourist, said the road was like a section of driving school. "With large curve and slope, it's thrilling to drive along."