Chinese couple drives through 19 countries in vintage car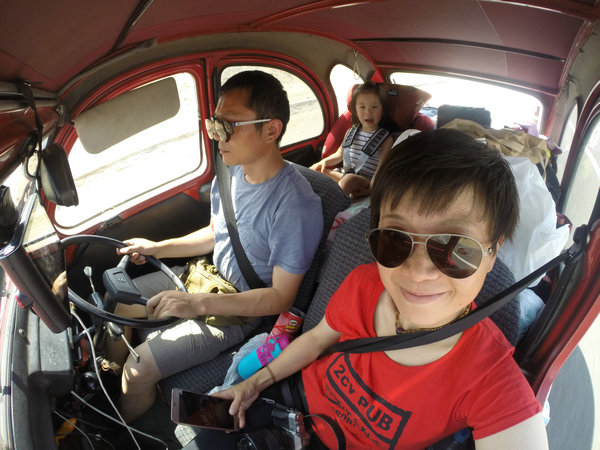 [Photo provided to China Daily]
They then spent two months getting to London.
Later, their car was spotted by an overseas Chinese on London Bridge and pictures of the couple and their car went viral on the internet.
Netizens thought the couple must be rich to afford self-drive travel of over 20,000 kilometers.
But Luo started work the day after they arrived in London.
The birth of their daughter Luo Xiaoya did not stop their travels.
After working for nearly six years in London, Luo quit his job in March and decided to continue traveling with their 4-year-old daughter.
"Are you crazy?" one neighbor asked when he heard that the family of three would travel in a 32-year-old Tin Snail, a classic Citroen 2CV, which Luo had bought in London and mended for nine months. The vintage car had been out of production since the 1990s.
"We want to do something meaningful together before our girl goes to school," says Luo.
The trip was to start from London and would take them across the Eurasian land mass. One month before departure, they entrusted a travel agency with the paperwork to get them back to China.
To enable their daughter to travel comfortably, they allowed for plenty of time to rest during the trip.
They also tried to choose families with children to stay with along the way as they couchsurfed.
After traveling through 19 countries, they arrived in Guiyang on June 26.
During the trip, the couple raised 24,000 yuan ($3,607) for China Rural Kids Care, a public welfare fund in China, to help children in rural areas of the country.
Now the family has started planning for another journey. They will ship the car to North America and then start a 10-month journey across the Americas.
Zhao Yandi contributed to the story.