Tourism on China-Vietnam border booms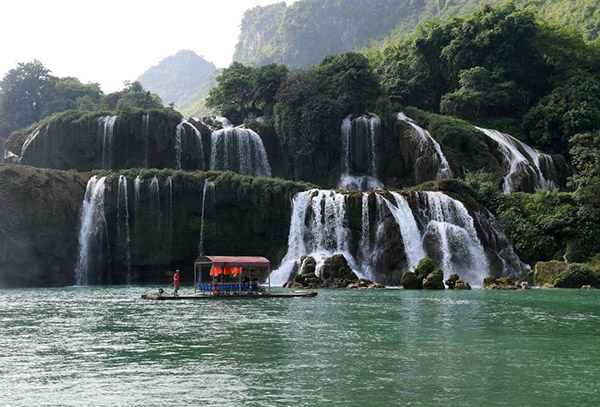 [Photo/Xinhua]
Tourism on the China-Vietnam border is booming, thanks to government policies and abundant resources.
The customs of Dongxing, South China's Guangxi Zhuang autonomous region, recorded about 4.66 million people crossing the border in the first half of 2017, up 41.84 percent year on year. Dongxing is located on the China-Vietnam border. It is just across the border from the Vietnamese city of Mong Cai.
"This is a record high, thanks to easier access to visas and affordable facilities," said an official with Dongxi's tourism bureau.
Dongxing is the third largest land port in China. China has allowed foreigners to apply for visas in Dongxing from 2013, which increased the number of tourists from around the world using the city to enter Southeast Asia, according to Dongxi's tourism bureau.
From last year, private-rented cars have been allowed to cross between Dongxing and Mong Cai, further contributing to tourist numbers.