Chinese outbound tourism not an 'evolution', but 'a revolution': UNWTO official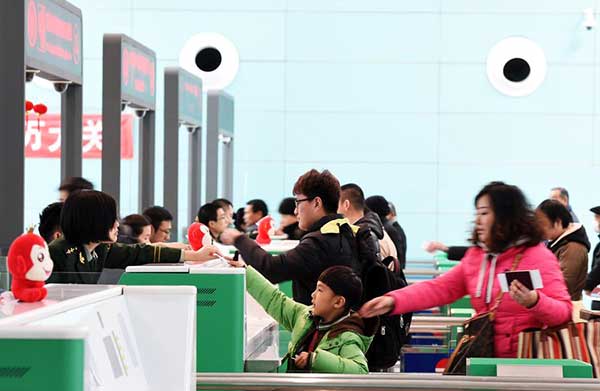 [Photo/Xinhua]
The development of China as a source market for international tourism over recent years is not so much an "evolution" but a "revolution", said a high-ranking member of the United Nations World Tourism Organization (UNWTO).
Xu Jing, the UNWTO Regional Director for the Asia-Pacific Area, told Xinhua that the growth of numbers of Chinese people visiting other countries was a "a real revolution," as he discussed 2016 spending results which showed that Chinese tourists had spent 12 percent more in travelling abroad than they had in the previous year.
UNWTO figures show that Chinese tourists spent $261 billion in other countries, while the number of outbound Chinese travelers increased by 6 percent to 135 million in 2016.
For Xu Jing, a key factor was that "when Chinese outbound tourism started, it began with such a low volume, it was unknown to the rest of the World," while since 2004, "Chinese outbound tourism has enjoyed consecutive double-digit growth."
He explained that one factor behind this is that while other counties have seen their outbound tourism develop slowly over time, as the fashion for international tourism developed in the 1960's 70's and 80's; the Chinese "were total newcomers, so they came with a totally different behavior and consumption pattern."
"They came in big volume, but they went into niche markets where traditional markets were unable to touch; they penetrated the shopping markets and other niche markets like rural tourism and gastronomy."
"These characterize the ongoing Chinese market," said Xu Jing