3rd Kempinski Vienna Ball brings old-world decadence to Beijing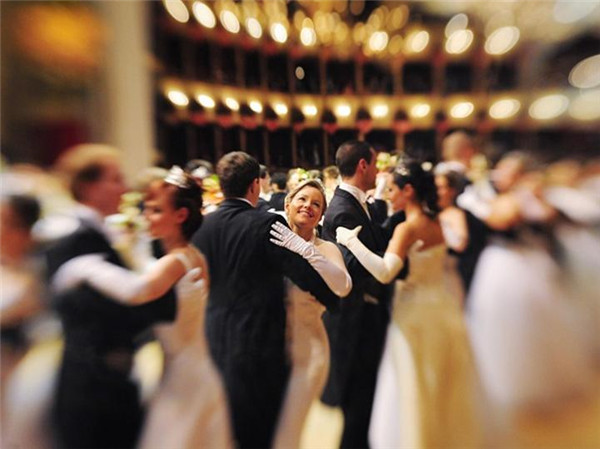 [Photo provided to chinadaily.com.cn]
The third annual Kempinski Vienna Ball was held at Kempinski Hotel Beijing Lufthansa Center on March 25, capturing the spirit of Austrian culture and tradition.
The event brought together authentic Austrian ballroom culture, an appreciation for fine delicacies and music to Beijingers fond of Europe's traditions and lifestyle.
More than 500 attendees of the event, including Dr Irene Giner-Reichl, Ambassador of the Republic of Austria to the People´s Republic of China, and other foreign diplomats, dined and danced in Kempinski's ballroom long into the night.
"The Kempinski Vienna Ball has already become a yearly highlight in the calendar of many people," Giner-Reichl said. "It truly brings Viennese lifestyle, hospitality and tradition to Beijing and gives us the opportunity to spend an elegant evening together while enjoying Austrian gourmet food and waltzes."
Tableside attendants kept wine glasses full throughout a decadent full course meal featuring classic Austrian dishes of smoked salmon, pate profiteroles and succulent beef.