Colorful sunset's glow hits the Great Wall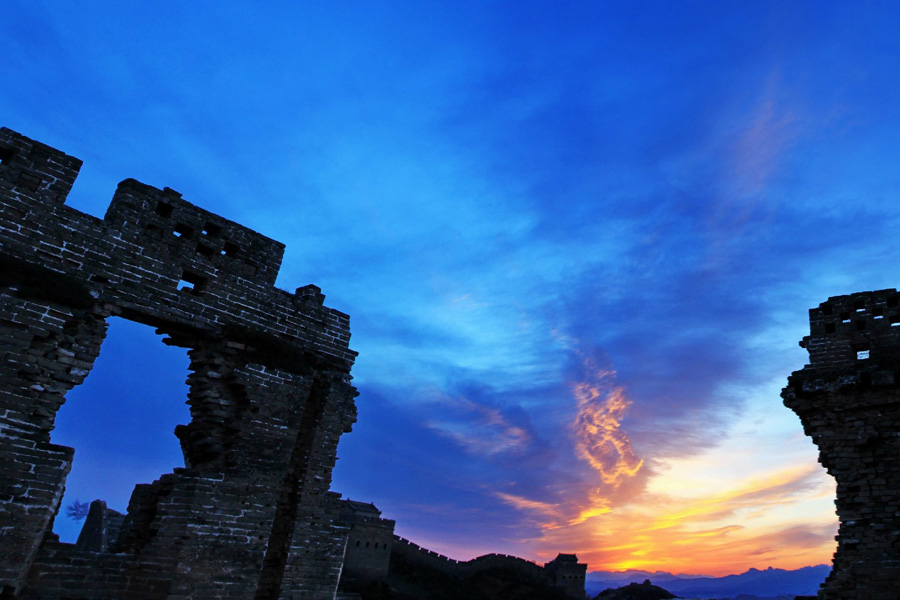 The magnificent sunset glows in the background of a section of the long-established pass at the Jinshanling Great Wall. [Photo/Official weibo account of Jiangshanling Great Wall]
Jinshanling's Great Wall, located in a mountainous region of Chengde city, connects the Simatai Great Wall section in the east and Gubeikou Section in the west.
The Great Wall at Jinshanling was first built from 1368 to 1389 during the Ming Dynasty (1368–1644), and in 1567 and 1570, rebuilding of the wall was mainly directed by great Chinese General Qi Jiguang.
To many hiking enthusiasts and photographers, this section is one of the most popular destinations as it has retained its original appearance since its construction several hundred years ago.