From poverty to prosperity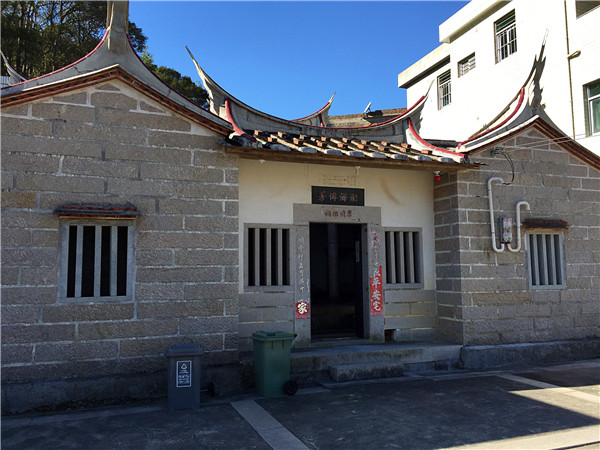 An ancestral shrine in Junying village. [Photo by Yang Feiyue/China Daily]
Over 2 million yuan ($288,400) was invested to construct a sewerage system in 2015. More than 90 percent of the wastewater is taken from houses via pipes for central treatment.
The improved environment made the hamlet an excellent place to plant tea, which has been cultivated there since 1998.
Now, Junying village has become one of Xiamen's most-important production sites. Plantations cover nearly 400 hectares.
"The high altitude and misty climate are great for cultivating tea," Gao says.
The village produces several varieties, including tieguanyin oolong.
Annual per capita income has jumped from 1,000 yuan to 15,000 yuan.
Tea cultivation draws visitors who savor not only the beverage but also the culture it brews, Gao says.
"They also join locals to plant, process and package the tea," he says.
Over 50,000 people arrived from such nearby cities as Zhangzhou and Quanzhou this year.
"They appreciate our environment and fresh air," Gao says.