Best season for bird-watching in Qingdao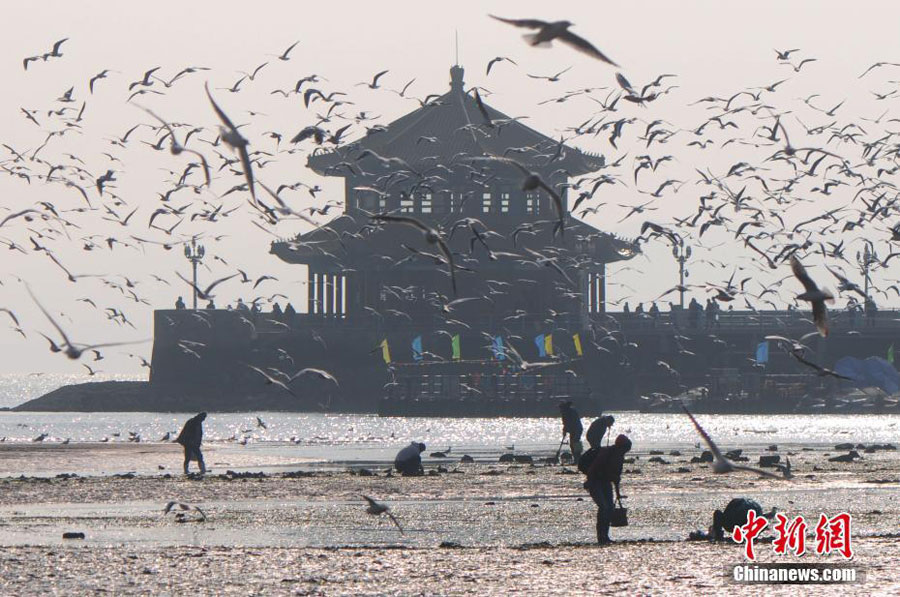 Flocks of birds fly over the coastline at the Zhanqiao scenic spot in Qingdao, East China's Shandong province, Dec 1, 2016. [Photo/China News Service]
Avid bird-watchers can now head to East China's Qingdao, Shandong province, to check out the stunning view of thousands of birds soaring in the sky.
Every winter, the coastal city attracts over 100,000 gulls, especially black-headed ones, becoming one of the main destinations for the winter bird taking shelter from the cold of North China, according to China News Service.
The birds stay in Qingdao from late October to April next year. When spring arrives, it's time for them to flap their wings again and fly back to their breeding places in the north.