Full-scale Titanic replica aims to attract visitors to Sichuan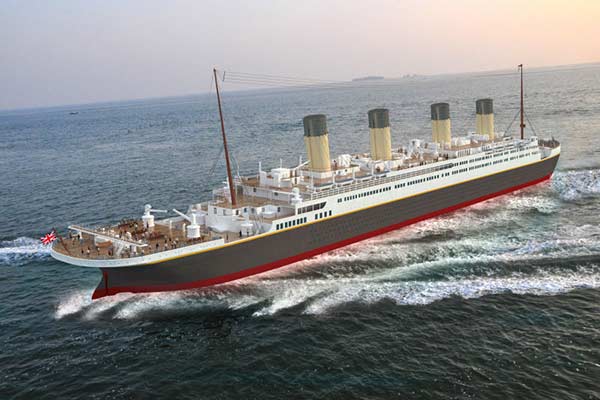 Diagram of a full-scale replica of the RMS Titanic.[Photo provided to China Daily]
A solemn ceremony was held in the tiny, hilly county of Daying in Southwest China's Sichuan province on Wednesday, which was attended by British former deputy prime minister Peter Mandelson and several US designers, who witnessed the laying of the keel of a full-scale replica of the RMS Titanic.
The doomed luxury cruise ship sank in 1912 after hitting an iceberg during its maiden voyage. More than two-thirds of the 2,224 passengers perished, mainly due to a shortage of lifeboats.
To boost development of the local tourism sector, Daying is building a life-size replica of the cruise ship by the Qijiang River with an investment of 1 billion yuan ($145 million).
Upon completion of the replica, it will be permanently docked in a reservoir in the river, according to Hu Mingchao, head of Daying county.
Planning for the construction of the replica started more than two years ago when GC High-Tech, a United States-based company, was invited to design it.
The designing process has been slow because the firm has had to consult the builder of the replica, Wuchang Shipyard, which is based in Wuhan, Hubei province.