Travel bloggers experience the charm of Shengzhou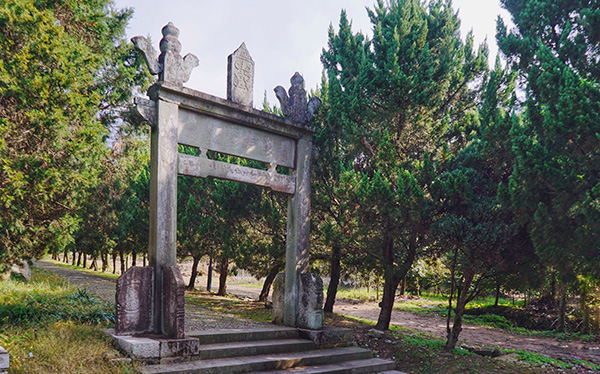 A traditional paifang, or memorial archway in Shengzhou, Zhejiang province. [Photo provided to China Daily]
The 2016 Shengzhou Tourism and Culture Month recently kicked off in Shengzhou city, Zhejiang province. It's hosting colorful activities related to themes such as cuisine, tourism and singing for visitors until the end of this month.
The local government invited about a dozen bloggers based in China, both Chinese and foreigners, to have a two-day trip in the city to explore its history and culture. They toured around ancient villages with traditional architecture and visited Chinese artists and craftsmen.
A short video about the trip was filmed and will be broadcast online.
"It's a truly unique experience, a combination of arts, history, food and music," said Martina Cvetanoska, 24, a postgraduate from Zhejiang University in Hangzhou. Her favorite part was that a Chinese painter painted her a vivid portrait in traditional ink painting.
Catherine Arnett, 20, based in Hangzhou, said that she likes meeting the artists and talking to them about their works.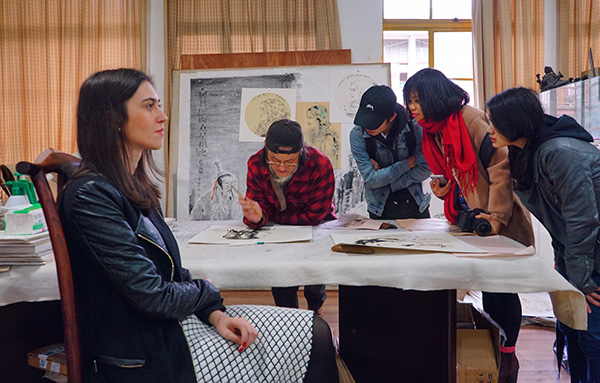 A Chinese painter painted Martina Cvetanoska a vivid portrait in traditional ink painting. [Photo provided to China Daily]
Related:
Rolling on the river in Guizhou