Heart of a water town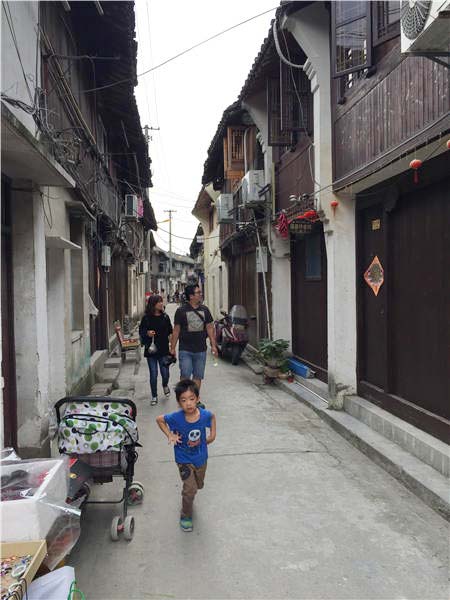 Nanzha, the southern area of Wuzhen in Zhejiang province, unlike other parts of the water town, still keeps its original look. Photos by Yang Feiyue/China Daily and Provided to China Daily
A visit to Wuzhen's sleepy south side is a dip into real life rooted in a time gone by, Yang Feiyue discovers.
For those who want to see a slice of the original Wuzhen, its southern section Nanzha is the place to go.
The famous water town in Zhejiang province's Tongxiang city is best known for its western (Xizha) and eastern (Dongzha) areas that have been highly commercialized. But Nanzha largely retained it original feel.
It also offers free entry.
"Nanzha was the first place that enjoyed development in Wuzhen after the Taiping Rebellion (1850-64)" says Zhou Qiankang, a senior scholar on local history.
The first migrants moved there and made bamboo products for a living. Some were shipped to Beijing for royal families through the Beijing-Hangzhou Grand Canal.
More than 130 well-known shops were established and offered dining, local specialties, alcohol, fruit and dyed clothing, Zhou adds.
Now, most are gone. The streets are today lined with aging two-story buildings made of wood and brick.
There is no imposing gate that announces Nanzha's location. Visitors can access it through various sheep lanes with some guidance from locals.