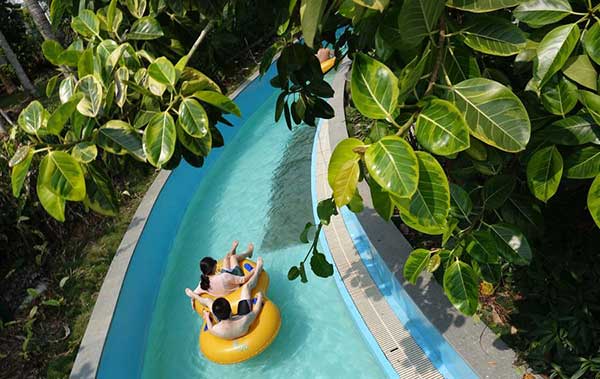 This year, Hainan will offer customized tours catering to tourists from different countries.[Photo/Xinhua]
China's tropical island province of Hainan saw 173,300 overseas tourists in the first quarter, up 41 percent year-on-year, official data showed.
The number of inbound tourists has climbed for five straight months, according to figures announced by the local government on Tuesday.
The inbound tourism market of Hainan experienced a downturn due to a sluggish global economy and lack of air service until November 2015, when it showed signs of recovery after about 20 international air routes to the island were launched.
From January to March, more than 16 million tourists flocked to the island for its warm climate, tropical forests and beaches, up 13.4 percent year on year. During the period, it took in 16.8 billion yuan ($2.6 billion U) in tourism revenue, up 14.2 percent from the previous year.