Spring flower power draws visitors to Wuyuan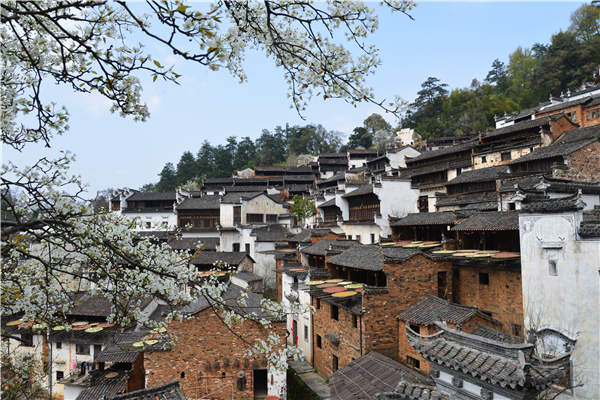 The county of Wuyuan in Jiangxi province attracts tourists from around the country for the blooming rapeseed in spring, and a variety of cultural and natural spots. Photos provided to China Daily
Spring brings blooms that woo uyuan's visitors. Yang Feiyue and Shi Xiaofeng explore the blossoming destination.
Wuyuan burns bright yellow in spring.
The blaze of blooming rapeseed attract tourists to the county in Jiangxi province's northeast from early March through mid-April.
Ancient villages perch on terraced mountains that ignite into golden infernos of flowers and pools of emerald-green vegetation.
"It's like a meteor on Earth," says deputy director of the county's tourism commission, Wang Zeshui.
Roughly 70 percent of the 67 square kilometers of rapeseed have blossomed since the beginning of March.
The tourism influx has bloomed as well, Wang says.
Travelers explore white farmhouses crowned with black ceramic shingles set among mountains and rivers, he says.
The county received 15.3 million visitors in 2015, the commission reports. Arrivals since early this March have grown 20 percent over the same period last year.
The county's Huangling alone has received 20,000 tourists daily.