Snow draws millions to Xinjiang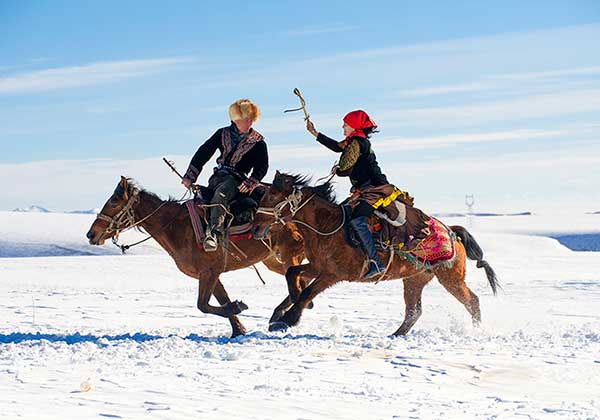 [Photo by Qin Jie/ for China Daily]
The region has also improved its transportation infrastructure to make travel easier. Roads to popular nature sites in Xinjiang, once sealed off by heavy snow in winter, have become accessible with better road conditions and the acquisition of world-class snow-clearing equipment.
As one of the top natural attractions in China, the Kanas Valley sits beside the Altay Mountains, renowned for beautiful rivers fed by Kanas Lake. Before 2014, the mountain roads could be used by tourists only between May and October.
After the area's roads were widened and could be quickly cleared of snow, visitors were able to take in the breathtaking winter during the cheaper offseason.
Ski enthusiasts around China are drawn to Xinjiang's snow, sunshine, ski resorts and hot springs. According to Li Wei, deputy director of the regional tourism bureau, Xinjiang started to promote winter tourism in 2000 and has since built 28 ski resorts.
Hosting the 13th National Winter Games in January, the region showcased its top winter sports facilities and is poised to attract more visitors in the future.