Palace Museum's Duanmen digital gallery to start pilot run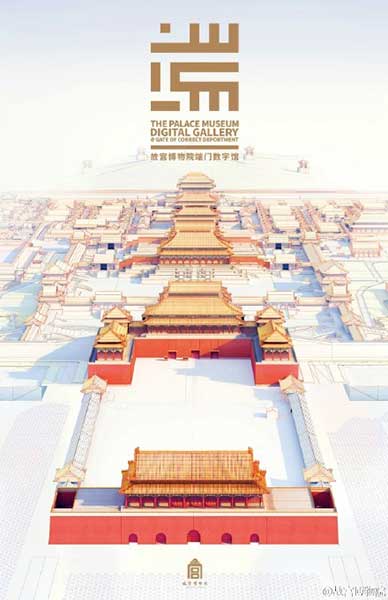 [Photo/Sina Weibo of The Palace Museum]
The digital gallery outside Duanmen of the capital's Palace Museum will start a pilot run on December 22. Visitors can sign in via the official website of the Palace Museum.
The Duanmen digital gallery has innovatively integrated ancient architecture, collections of cultural relics and digital technology. Virtual reality technology can bridge the gap between the public and the ancient relics which are too old and fragile to display.
Visitors can better interact with the treasures of the 600-year-old Palace Museum through entering the "digital buildings" and touching the "digital artworks", which is a more unique experience compared with the traditional way of visiting.
In addition, areas that can't be opened to the public like the Sanxitang (the study of Emperor Qianlong) will be made into 3D videos, serving as an optional experience for visitors.
The Duanmen digital gallery will start its trial run from December 22 to January 17, 2016. The first visiting period is December 22-27, and visitors can make reservations by logging onto the official website of the Palace Museum, and users must register with their real names.
There are several other restrictions for the physical gallery. The Sina Weibo account of the city's landmark attraction reminded the public on 14th that forbidden objects like selfie sticks are not permitted in the museum, along with other things like food and explosive substances.