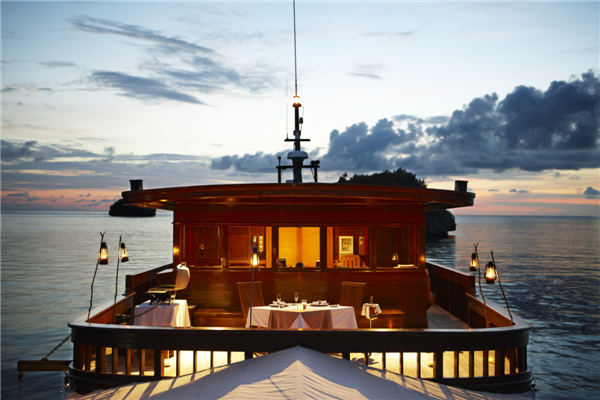 An Amandira vessel's excursion in Indonesia's Bali. Photos provided to China Daily
Yachting is no longer just for China's elite. Yang Feiyue and Erik Nilsson navigate the ways rank-and-file office workers are exploring luxury at sea.
White-collar Chinese are discovering you can yacht for the price of lunch.
The country's new rich undertook the maiden voyages that made the pursuit part of the public's imagination.
But you no longer need boatloads of cash to yacht, China Communications and Transportation Association chairman Qian Yongchang explains.
The Shanghai Port International Passenger Center, for instance, offers 59 yuan ($9.50) luxury-yachting journeys along the Huangpu River.
Even many migrant workers could afford that, albeit perhaps as a splurge.
"We want to let more ordinary people experience luxury yachting and realize it can be inexpensive," explains the center's yachting section head, Zhang Fubao.