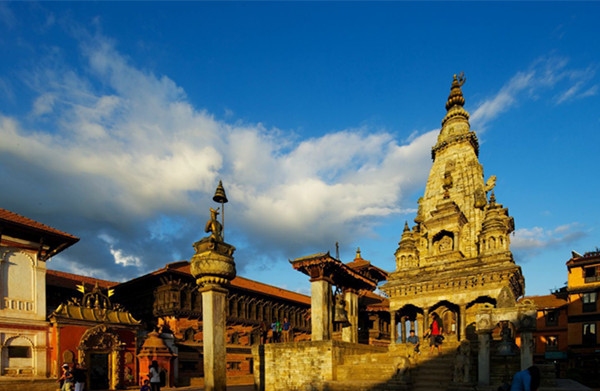 View of the Bhaktapur Durbar Square  [File photo]
Nepal called on Chinese tourists to visit this Himalayan nation, claiming the tourism destinations are still intact and safety is guaranteed after the country's massive earthquakes.
The appeal comes after the country's tourism suffered an loss of around Rs 81.24 billion (1.28 billion US dollars)in the April earthquake.
During a meeting with an 8-member delegation of Chinese tour operators in Kathmandu on Friday afternoon, Nepal Tourism Board ( NTB) urged the Chinese travel and tour operators to disseminate a positive message and encourage the tourists to visit Nepal.
"There is no damage in tourism destinations and there is a smooth operation of hotels and transportation. Please share your impression about beautiful Nepal to your family and friends and tell them Nepal is safe," Ramesh Kumar Adhikari, Administrative Head of NTB told the Chinese operators.
He claimed that the arrival of Chinese tourists will also support in rebuilding the quake-stricken country.
In response, the visiting delegation said they found Nepal still beautiful and safe during their 8-day trip to Kathmandu and major tourism hubs like Pokhara and Chitwan.
Linli Ru, a Chinese tour operator told Xinhua, "We visited many places of Nepal this week and found it totally safe. People are very kind and beautiful. I think Chinese tourists will come soon."
More than 100,000 Chinese tourists visit Nepal every year.