Discover the wild places through sea expedition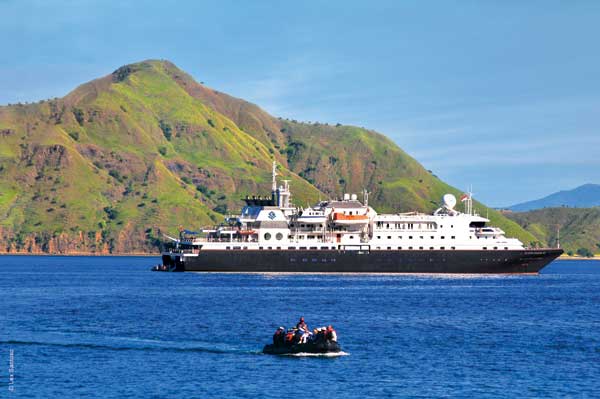 Silver Discoverer will explore the remote areas of the Indian and Pacific oceans. Photos provided to China Daily
Seafaring exploration is traditionally an arduous mission, replete with lumpy bedding, long days of sailing and nothing but potatoes to eat.
It's a sharp contrast to what expedition members aboard Silversea's sojourns can expect-white-glove services from a personal butler, fine dining and luxury suites.
The Italian luxury cruise company recently christened its third expedition ship in Singapore.
The new vessel, Silver Discoverer, has 62 ocean-view suites, outfitted with amenities like in-suite bars, walk-in rainforest showers and contemporary bathrooms, enhanced with rich marble detailing.
About 80 staff members attend to every whim of the 120 passengers the 103-meter-long craft can carry.
The ship's small size and shallow draft allow close-up access to rugged coasts well beyond the reach of ordinary vessels.
Silversea's senior executive team and company chairman Manfredi Lefebvre d'Ovidio says: "With itineraries encompassing some of the most fascinating and remote regions of the Pacific, Silver Discoverer will take our guests to places where few people have ever set foot-offering incredible opportunities not just for travel and learning but for life-enriching cultural experiences."