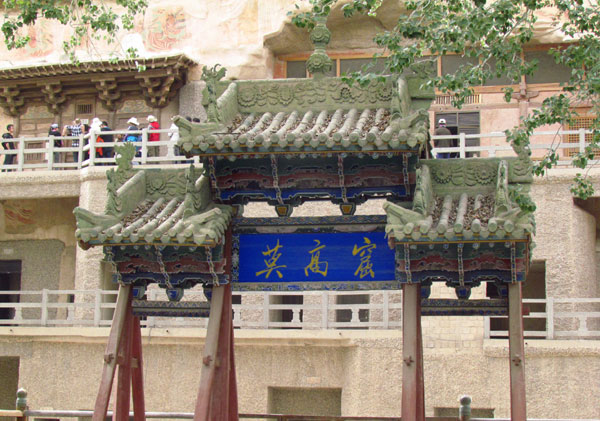 Dunhuang grottoes.[Photo by Bao Xinguo/Asianewsphoto]
The desert city of Dunhuang in Northwest China's Gansu province will invest heavily to promote Dunhuang grottoes.
Zhan Shunzhou, secretary of Dunhuang Communist Party of China committee, said that the city will begin construction of 20 major cultural and tourism projects this year, with investment for each project exceeding 100 million yuan ($16.4 million ).
The city expected its tourism revenue to reach 30 billion yuan a year by 2030.
As a crucial trading center along the ancient Silk Road, Dunhuang is home to grottoes containing Buddhist sculptures and murals. Among them, the Mogao Caves has been put on the list of the UNESCO World Cultural Heritage Site.
Zhan said the investment will upgrade the city's tourist attractions to an international level. The projects include expansion of the airport, building new roads and building an oasis art park.
Jiang Xin, a senior executive of state-owned China Cultural Media Group, said the company plans to build seven Silk Road tourist towns this year. Dunhuang, Pingliang and Tianshui in Gansu Province are among them.
The Mogao Caves in Dunhuang have more than 2,000 colored statues and 45,000 square meters of murals, representing the great achievements of Buddhist art from the 4th to the 14th century.
The city has been restoring the murals and monitoring carbon dioxide and humidity in the caves to protect the site.