Indulge in a visual and gustatory tour during your 72-Hour visa-free transit in Beijing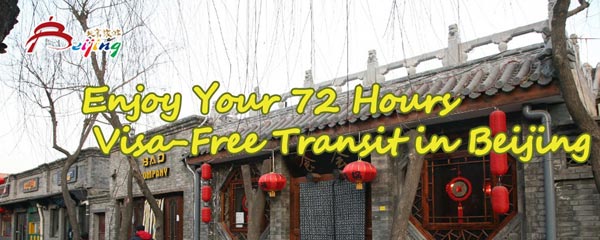 Is transit time for dozens of hours harrowing and annoying for you? Do you aspire to a carefree tour for a short term? Now, this can come true if you remain in Beijing for no more than 72 hours while in transit. The 72-hour visa-free transit policy of Beijing will offer you a great opportunity to enjoy both visual and gustatory pleasure in this capital city.
Since January 1st 2013 visitors who hold a passport issued by any of the 45 countries eligible for Beijing's 72-hour visa-free transit policy that will remain in Beijing for no more than 72 hours while in transit can apply for 72-hours visa free transit stay in Beijing. If you fulfill all the necessary requirements for a visa-free transit stay in Beijing, you can check by clicking here and read everything you need to know about this new policy.
The visual and gustatory tour destination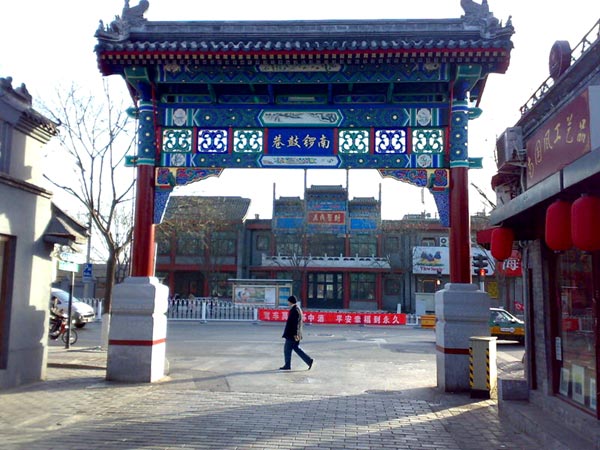 Nanluoguxiang
72 hours which seem long for a transit but passing for a journey, how to make it perfect? If you are a nature lover, a visit to Nanluoguxiang will, no doubt, arouse your excessive passion and curiosity as it has the perfect combination of cultural and natural relics. As for a food lover, cuisines in Nanluoguxiang should be your first option to satisfy both your visual and gustatory needs. So, within those 72 hours, at any time, you must be stunned by every fantasy that Nanluoguxiang creates.
Nanluoguxiang is known as one of the best preserved historical sites in Beijing. Built in 1267, it has become a landmark in this area. Since ancient times, high officials and noble lords preferred to settle here and their mansions were scattered around 8 hutongs on both east and west side of Nanluoguxiang, the main alley. For example, the former residence of Qi Baishi (Chinese painting master) in Yu Er Hutong and Mao Dun's( Modernistic famous writer of China) house in Houyuan'ensi Hutong deserve visiting.
Besides being the cluster of historic homes of different styles, Nanluoguxiang is now appealing various fashion pioneers. Many shops and bars with traditional Chinese and modern Western characteristics are opened here.
Dining from morning to evening
When walking around this old alley, the short-term trip without cuisines would be dull and boring. Why not buy a cup of yogurt or a bag of snack from eateries scattering along the alley? Foods provided here are so various that 72 hours will not be enough time. Only in Nanluoguxiang, it is possible to eat from morning to night. The gourmet trip could start from a traditional breakfast of Beijing and end up with a barbecue in a pokey alley.
Eateries recommendations:
08:00
Yaoji Chaogan
The first stop of this gourmet trip is Yaoji Chaogan,a Chinese restaurant with a time-honored brand. Yaoji Chaogan is famous for its dainty snacks of morning with old Pecking style, like Chaogan(fried liver),steamed bun with meat stuffing and braised foods. So come and sit with old Beijingers to have a rich and tasty breakfast.
Price:Around ¥22 per person
Address: No.311 Gulou East Road, Dongcheng District
Tel: 010-84010570 or 4008110057
Huguosi Snacks Restaurant
Dessert lovers can choose to have your breakfasts at Huguosi Snacks Restaurant, which is known for its well made desserts with various stuffings. For example, pea cake (Wandouhuang), seasoned millet mush (Miancha) and baked sweeten wheaten cake (Tanghuoshao) are appreciated by many people, especially by old Beijing people.
Price:Around ¥15 per person
Address:No.180 Di'anmenwai Road, Xicheng District
Tel:010-64042946