Beijing hosts garden expo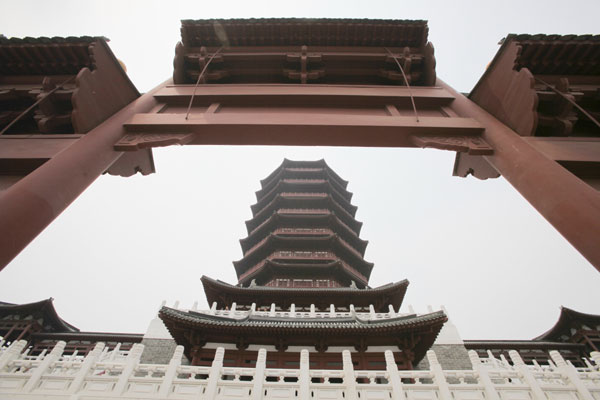 The Yongding Tower, a landmark building of the expo, has a total floor area of 8,000 square meters. It is the tallest antique-looking tower in Beijing, with a height of 69.7 meters. Photos by Wang Jing / China Daily

The Ninth China (Beijing) International Garden Expo kicked off on May 18 in the capital's Fengtai district and will run until Nov 18. The expo will showcase garden styles from 69 Chinese cities and 37 cities from 29 countries. The expo site, which covers an area of 513 hectares, comprises 128 exhibition parks, and is also the largest park in Beijing. The expo, which started in 1997 and is held every two years, is aimed at increasing communication within the gardening industry and boosting the development of the art of gardening in China. It has also become a platform for cultural exhibitions, academic exchanges, as well as business negotiations and promotions.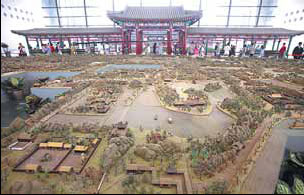 Tourists visit a miniature of the old Summer Palace in the Museum of Chinese Gardens inside the garden expo.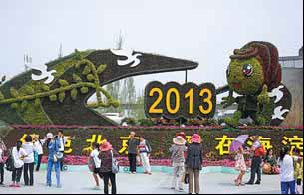 Visitors pose with the mascot of the garden expo before a flower bed.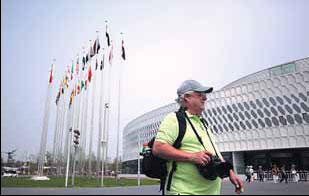 A foreign tourist walks outside the main exhibition hall of the expo.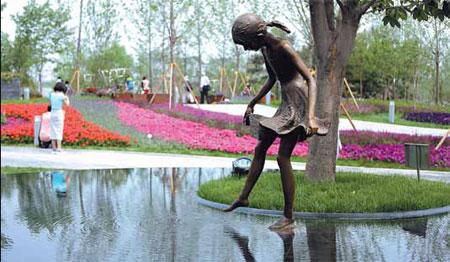 A sculpture is seen inside the expo. The event will run until Nov 18.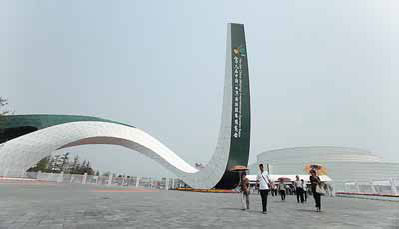 People walk out of the gate of the garden expo.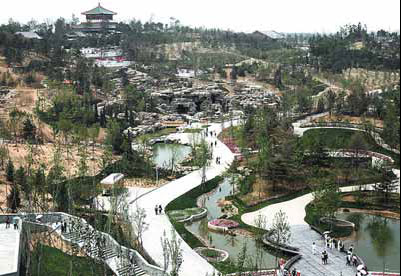 Visitors tour the "splendid valley", a key project of the expo. The valley was adapted from a section of the Yongding River.