Top five destinations
A challenge for expats visiting China is often too many places to see and too little time. Here are the top five sure-fire destinations:
The majestic Forbidden City unfolds in front of you once you cross the grand Tiananmen Square at the city center. The vast ancient palace is now a museum with more than 1 million relics.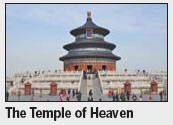 Taking a rickshaw to traverse the narrow old hutong in the sunset is also a must. You may want to end a whole day's sightseeing with a hearty drink at bars in Houhai.
The Great Wall, the unique man-made world wonder, is a good choice the next morning.
Giant statues at the Lama Temple, exquisite constructions at the Summer Palace, magnificent views at the Temple of Heaven, the capital city will definitely give a taste of the essence of Chinese culture.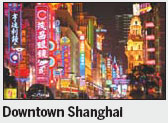 The busy metropolis is the best example of the combination of modernity and ancient civilization.
Shopping aficionados should not miss the city's Nanjing Road and Xintiandi.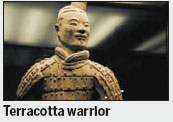 Xi'an
The capital of Shaanxi province is home to the world's eighth wonder - the terracotta warriors. The underground palace will definitely leave lasting memories. The musical fountain at the Dayan Pagoda Square in the city still holds several world records.
You have to see with your own eyes before you believe the Chinese idiom - Guilin's scenery is the best in the world. Floating on the Lijiang River on a small bamboo raft, you will be fascinated with the splendid view on both sides.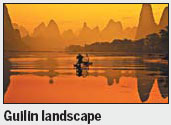 Cruise on the Yangtze River
The 6,300-km Yangtze River is the longest in China. The world-famous stretch of the Three Gorges is 193 km long, with its namesake three gorges - Qutang, Wuxia and Xiling - each offering unique characteristics and experiences. The precipitous cliffs and beautiful scenery along the river will be unforgettable.