'Travel butler' on call for custom itineraries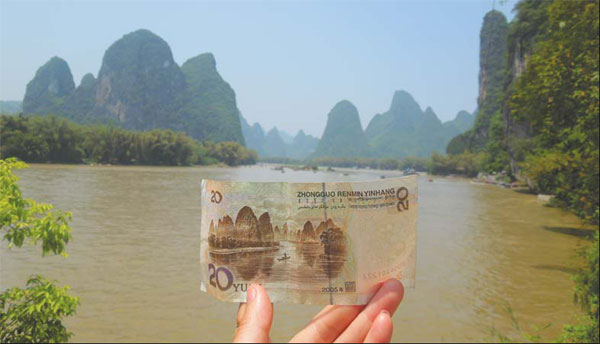 Guilin's landscape is known to virtually everyone in the country - it is depicted on the back of the 20-yuan banknote. [Photo/China Daily]
Newcomers in China might be at a loss over which place is ideal to visit first.
The vast country with thousands of years of history is dotted with numerous scenic spots and places of interest. There are many sites that are really worth visiting.
Too many choices can be overwhelming - so you end up staying home for the weekend because you don't know where to start.
Boring holidays could be gone forever with the "private travel butler service" at Planet Travel.
The tourism company boasts rich experience in catering to the needs of expats living in China or foreigners planning to tour the country.
A travel butler can be considered a consultant, though he can do much more.
On learning client requirements, travel butlers start to draw up travel plans including itineraries and budgets.
Finding the best combination for the most cost-effective air tickets and places in their prime time to visit is travel butlers' responsibility.
The detailed plan includes a budget breakdown, multiple routes, flight numbers and hotel information.
Clients' basic information and habits will be kept on file once they have traveled with Planet Travel for future services.
A travel butler takes note of the language they can speak and their preferences for accommodations.
Once the clients decide to travel again, travel butlers will be able to provide targeted plan based on the information.
From a dinner reservation to a sophisticated travel plan including several countries, every detail can be taken care of.
The most important service comes in the event of an unexpected change of plans or emergency. On call to help, the travel butler can change hotels, flights or even the itinerary.