Airline news and deals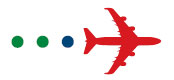 If you have summer plans in Frankfurt, Air China has a deal. It's now offering discounted air tickets between Beijing and Frankfurt, from June 11 to 21. The ticket fare is only 3,800 yuan ($616) both ways.
www.airchina.com.cn
For travelers heading to Yangon from Guangzhong with Malaysia Airlines, a round trip could cost as little as 688 yuan, not including tax. The trip also includes a transfer each way. The departure dates are from June 21 to July 1.
www.malaysiaairlines.com
With China Southern Airline, an early June trip from Guangzhou to Sydney could be managed for only 4,630 yuan in round trip air tickets. The offer is available for journeys made from the end of May to June 7.
www.csair.com/cn