Sleepless in Seoul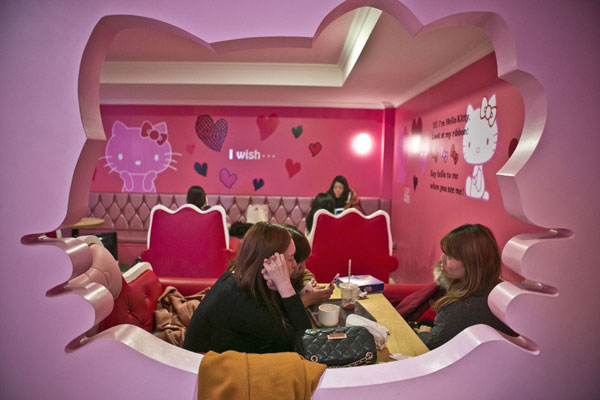 Coffee shops, cafes and cat-related establishments in South Korea's capital. Provided to China Daily
Long hours at the office, tiny apartments and high stress levels are so characteristic of life in Seoul that the city's motto might as well be: "Abandon sleep, all ye who enter here."
So it's not surprising that Seoul residents keep thousands of coffee shops in business. The cafes allow tired masses to meet in a space that's neither home nor work, taking time out from busy schedules to see friends and relax.
While faceless chains are plentiful, a number of quirky theme cafes have sprung up, satisfying both the need for caffeine and the Korean passion for anything trendy, cute or both. Charming, whimsical and sometimes downright bizarre, these places embody a peculiarly Korean sensibility.
Hello Kitty: If cappuccinos topped with this famed character's face in powdered chocolate weren't enough, this local chain of cafes also sells stuffed Hello Kitty toys wearing hanbok, the traditional Korean dress.